New 9d denomination
Date: 6th January 1958
Cachet: "FIRST DAY ISSUE 9d DENOMINATION OF QUEEN ELIZABETH II ISSUE 6th JANUARY, 1958"
Stamp: QEII 9d definitive Sea Venture, Pinnace Deliverance, Easter Lillies, Hog Penny, Perot Provisional Stamp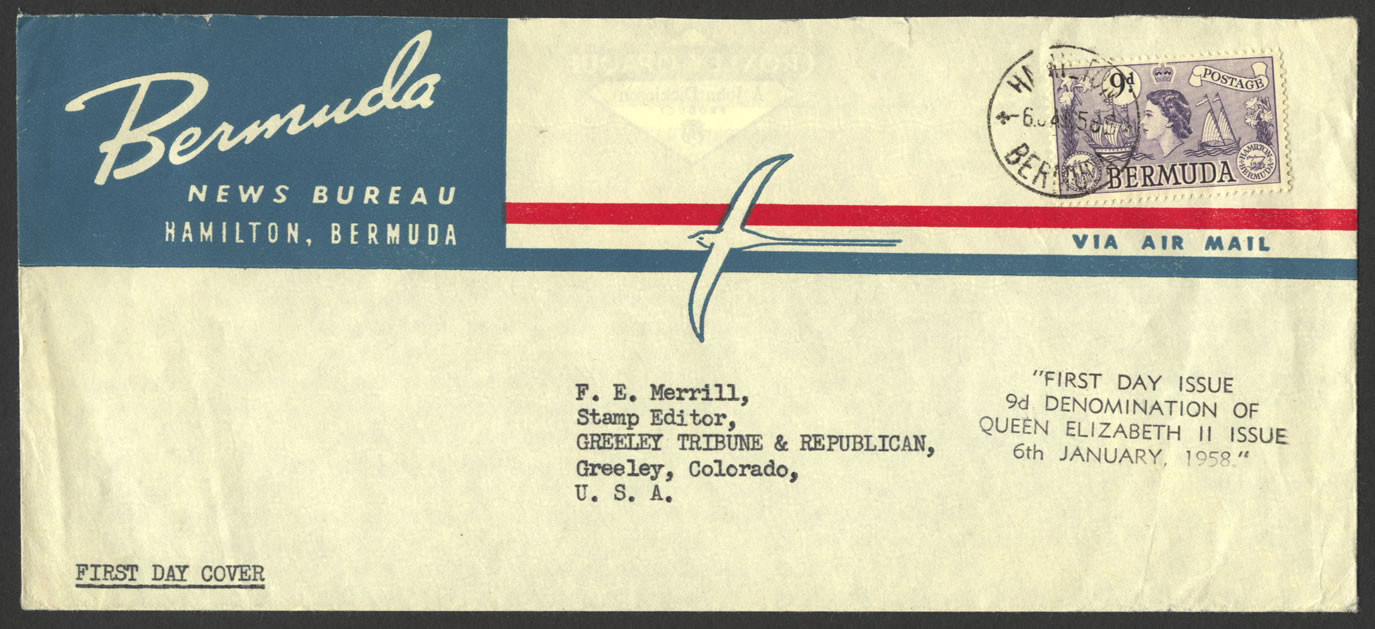 Type: First Day Cover
CDS: -6JAN58B HAMILTON BERMUDA
Address: F. E. Merrill, Stamp Editor, GREELEY TRIBUNE & REPUBLICAN, Greeley, Colorado, U. S. A. FIRST DAY COVER
Envelope: Bermuda News Bureau, Hamilton, Bermuda VIA EMAIL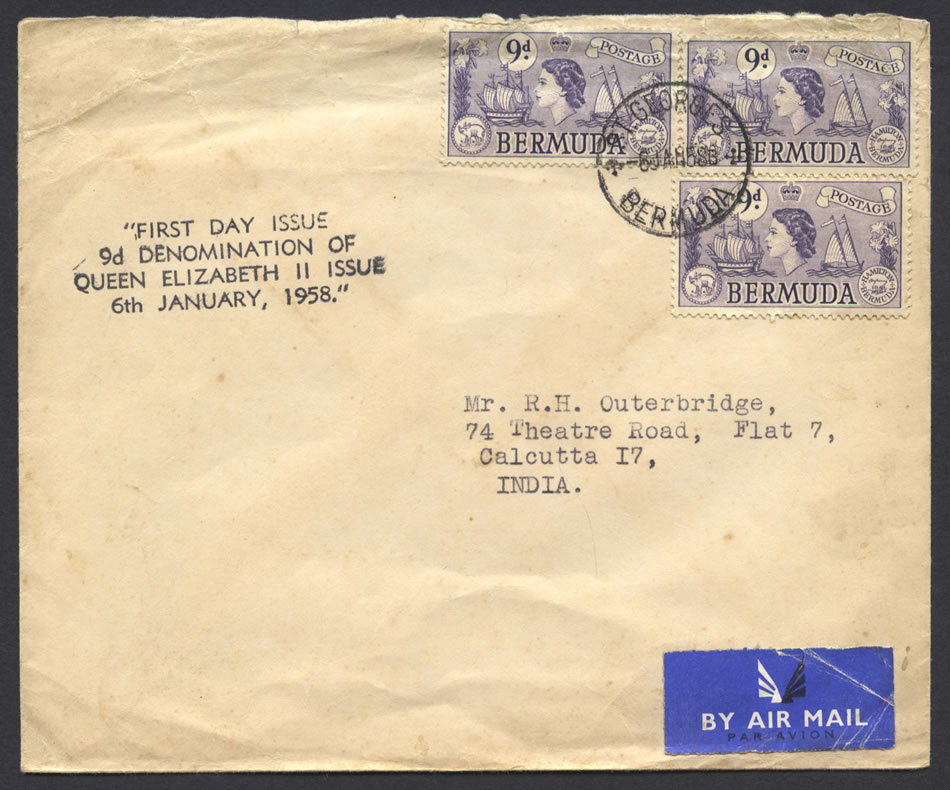 Type: First Day Cover
CDS: -6JAN58B ST. GEORGE'S BERMUDA
Address: Mr. R.H. Outerbridge, 74 Theatre Road, Flat 7, Calcutta I7, INDIA
Label: BY AIR MAIL PAR AVION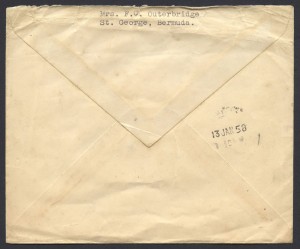 Return Address: Mrs F. C. Outerbridge, St. George, Bermuda
Backstamp: 13 JAN 58 ???
About the addressee R.H. Outerbridge
Born Richmond Higinbothom Outerbridge on January 18, 1919, was and artist from Bermuda whose talent for art became apparent while attending St. George's Grammar School. As a teenager he received the prestigious Gold Award from the Royal Drawing Society Exhibition in London. After extensive training in the United States he became an expert in a variety of mediums like watercolour, oil, graphite and charcoal. He was a prolific artist and for a time enjoyed commercial success while working from his Durnford studio on Wellington Street in St George's. One of his most well known oil paintings is called "Durnford by Moonlight".
When he was not capturing Bermuda in all its glory, Mr Outerbridge spent time painting rural areas in India (the destination of the cover) and spent his final days in Fiji, where he died in 1997, at age 78.