Commemorating 75 years of Bermuda cruising
Date: 20th January 1994
Stamps: All depicting posters by Adolph Treidler. 25c Furness LIV-Aboard Bermuda Cruises; 60c Two Days from New York!.. the pleasure planned liner Queen of Bermuda* enters her home port; 75c Furness Cruising Ships… S.S. Queen of Bermuda • S.S. Ocean Monarch; $2 Starlit Nights… Luxury cruising by Furness.
*The Queen of Bermuda was incorrectly identified on the original 1930's travel poster.
Official First Day Cover
Cachet: BERMUDA / Official First Day Cover / Release Date: 20th January 1994 with Furness Bermuda Line emblem and S.S. Bermudian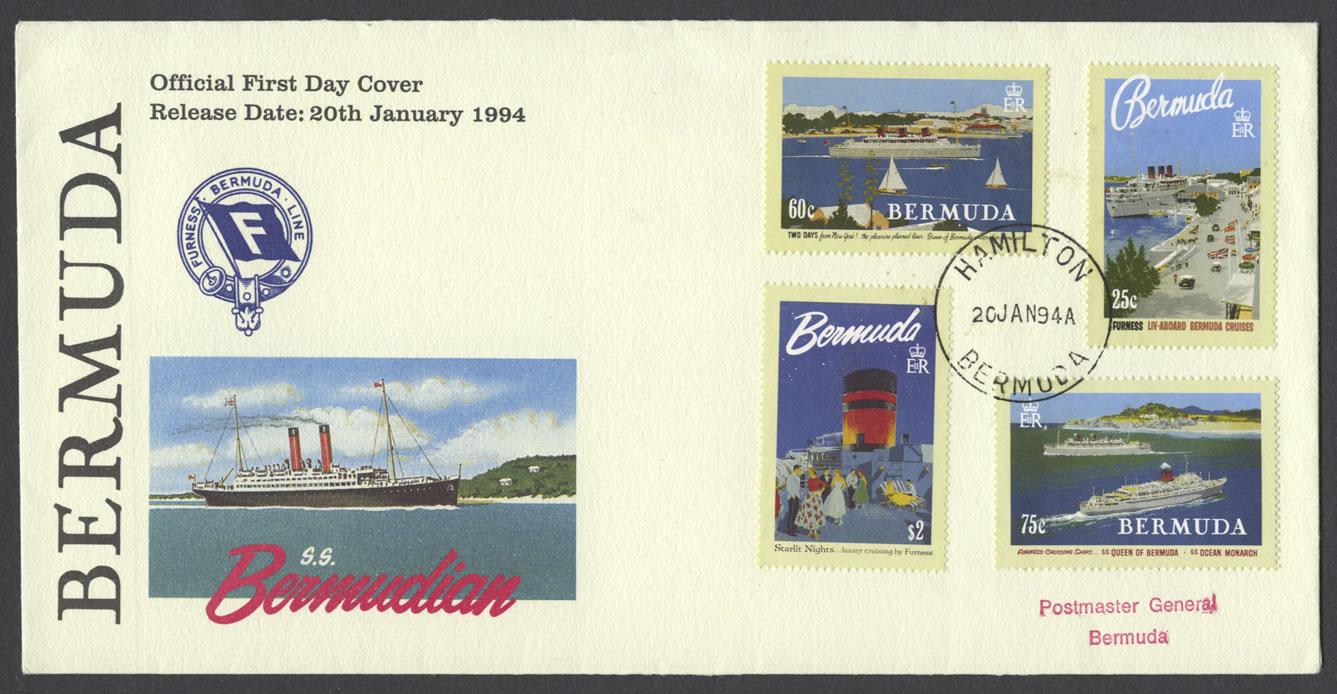 CDS: HAMILTON 20JAN94A
Address: Postmaster General Bermuda
Reverse: Map of Bermuda and magnifying glass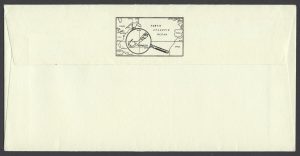 Adolph Treidler
Adolph Treidler (1886–1981) was an artist known for his illustrations, posters, commercial art, and wartime propaganda posters.
His magazine covers and advertisement work appeared in McClure's, Harper's, the Saturday Evening Post, Collier's, Century, Scribner's, and the Woman's Home Companion. He created ads for the Pierce Arrow automobile and for the French Line. His 1930s advertising work for the Bermuda Board of Trade was instrumental in promoting tourism in Bermuda.
His wartime propaganda posters in World War I portrayed women workers in munitions plants for the United War Work Campaign and also created wartime propaganda posters in World War II.
The Furness Bermuda Line posters used…