Fourth series
Date: 1st April 1993
Stamps: Bermuda all Duchesse de Brabant with different backgrounds 10c green, 25c lilac, 50c grey and 60c pink.
Type SB6 Stamp Booklet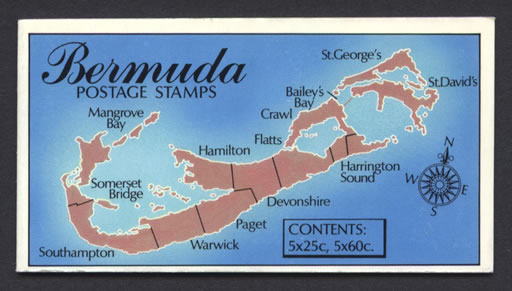 Stamps: BERMUDA Old Garden Roses 5x25c, 5x60c DUCHESSE DE BRABANT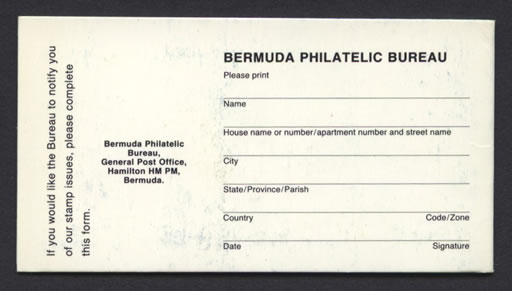 Reverse: If you would like the Bureau to notify you of our stamp issues, please complete this form. Bermuda Philatelic Bureau, General Post Office, Hamilton HM PM, Bermuda / BERMUDA PHILATELIC BUREAU Please print, Name, House name or number / apartment number or street name, City, State/Province/Parish, Country, Code/Zone, Date, Signature
Type SB5 Stamp Booklet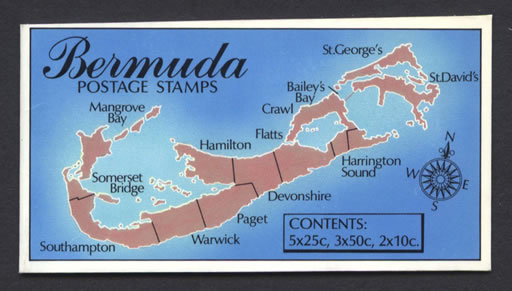 Cover: Bermuda POSTAGE STAMPS featuring a map of Bermuda showing Mangrove Bay, Somerset Bridge, Southampton, Warwick, Paget, Hamilton, Devonshire, Flatts, Harrington Sound, Crawl, Bailey's Bay, St. George's and St. David's. CONTENTS: 5x25c, 3x50c, 2x10c.

Stamps: BERMUDA Old Garden Roses 5x25c, 3x50c, 2x10c DUCHESSE DE BRABANT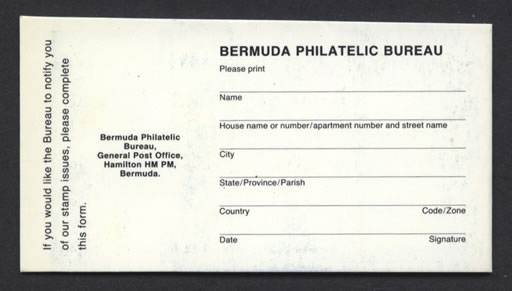 Reverse: If you would like the Bureau to notify you of our stamp issues, please complete this form. Bermuda Philatelic Bureau, General Post Office, Hamilton HM PM, Bermuda / BERMUDA PHILATELIC BUREAU Please print, Name, House name or number / apartment number or street name, City, State/Province/Parish, Country, Code/Zone, Date, Signature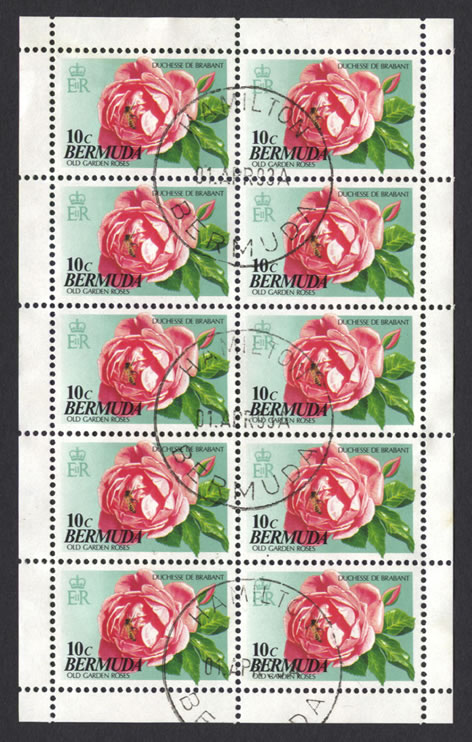 CDS: 01.APR93A HAMILTON BERMUDA
Stamps: Pane of 10 x 10c OLD GARDEN ROSES DUCHESSE DE BRABANT