Commemorating Stamp World 90 at Alexandra Palace
Date: 3rd May 1990
Stamps: 18c One Penny; 50c Two Pence; 60c Six Pence and $2 One Shilling. All overprinted "Stamp World London 90" and logo.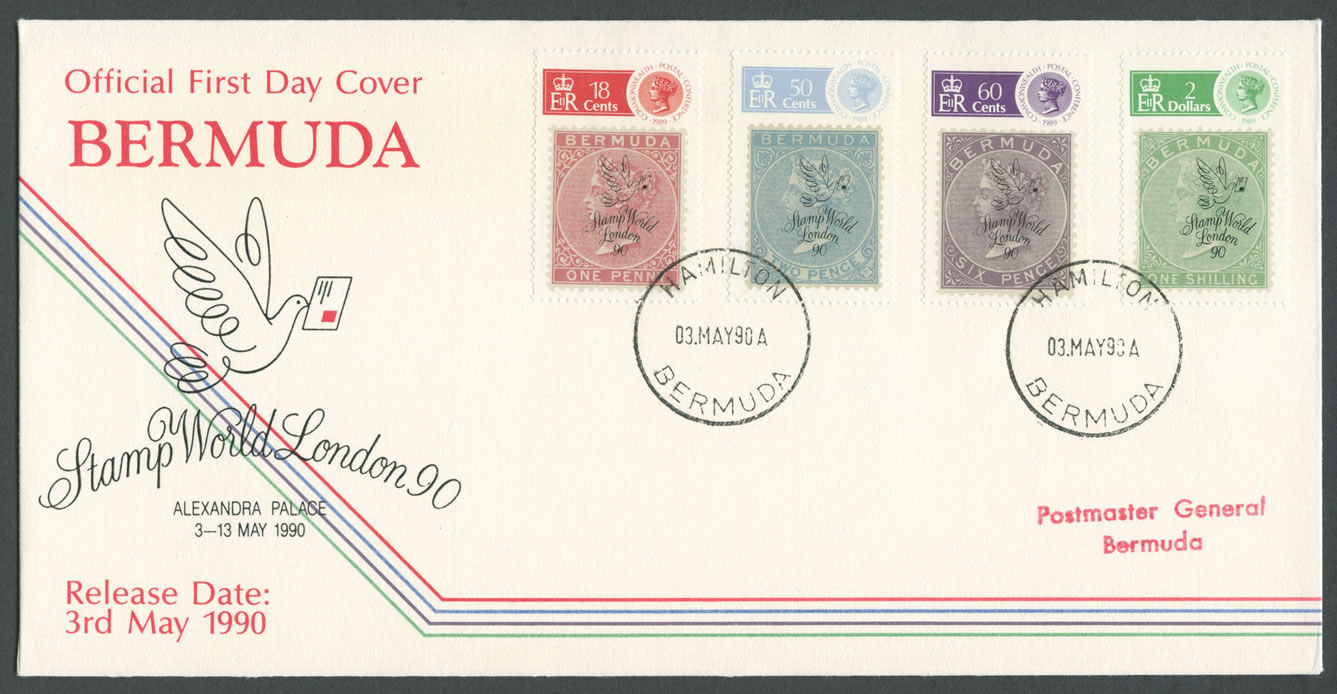 Type: Offiical First Day Cover
CDS: HAMILTON 03.MAY90A
Cachet: Official First Day Cover Bermuda. Stamp World London 90. Alexandra Palace 3–13 May 1990. Release Date: 3rd May 1990
Address: Postmaster General Bermuda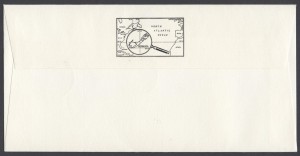 STAMP WORLD – LONDON 90
Stamp World London 90 falls on the 150th Anniversary of the World's first stamp, the penny black which was issued on the 6th of May 1840. 1990 also marks the 150th Anniversary of the introduction of uniform penny postage. It is therefore fitting that the Bermuda Post Office mark the event with a special issue.
Rather than produce a new design, it was decided to overprint our recent issue, reproducing the original postage stamps of the colony.
The venue of the 1990 exhibition is of historic interest – Alexandra Palace, located in a huge public park, was opened on May 24, 1873. Sixteen days later, after having been visited by 124,000 people, it lay in ruin, gutted by fire. But reconstruction was rapid, taking only two years for redesign and rebuilding. A more recent catastrophe, another fire in 1980, involved a longer delay. Alexandra Palace, after its second rebuilding, is in business again.
In addition to a magnificent display of many international collections, London 90 will have a special exhibit of the holding of the British National Postal Museum and Post Office Archives.