Collectibles for raising money for the WWF
The Bermuda World Wildlife Fund First Day Covers use regular 1979 Bermuda Wildlife Definitive Part II stamps on a special WWF limited-edition first day cover envelopes. These were before the WWF Stamp Collection which since 1983 has released a set of legal tender WWF postage stamps that feature endangered wildlife.
Type: First Day Cover
Date: 19th February 1979
CDS: 19FEB79B HAMILTON BERMUDA
Cachet: WORLD WILDLIFE FUND FIRST DAY COVER. FIRST DAY OF ISSUE OFFICIAL COMMEMORATIVE STAMP OF BERMUDA. WWF logo on reverse.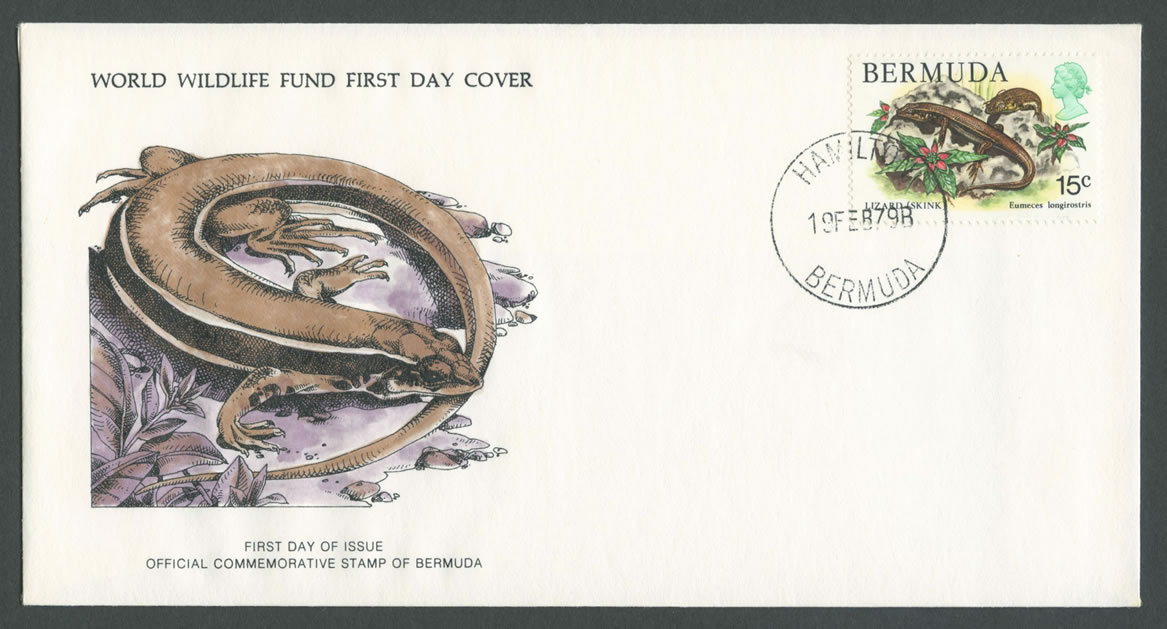 Stamp: 15c Lizard Skink Eumeces longirostris wildlife definitive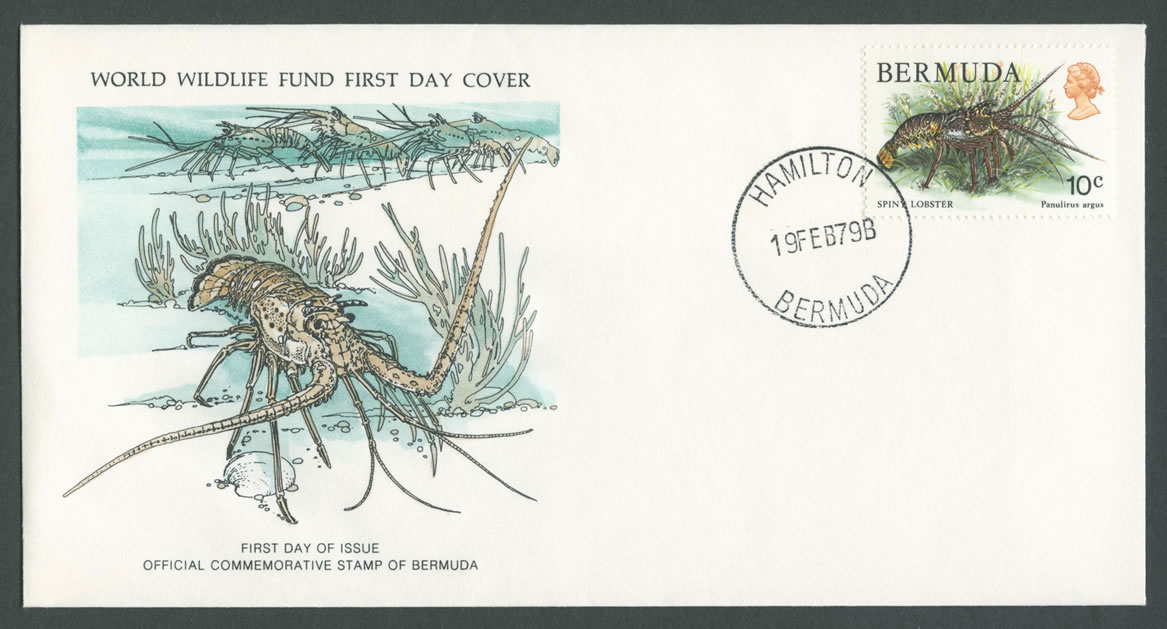 Stamp: 10c Spiny Lobster Panulirus argus wildife definitive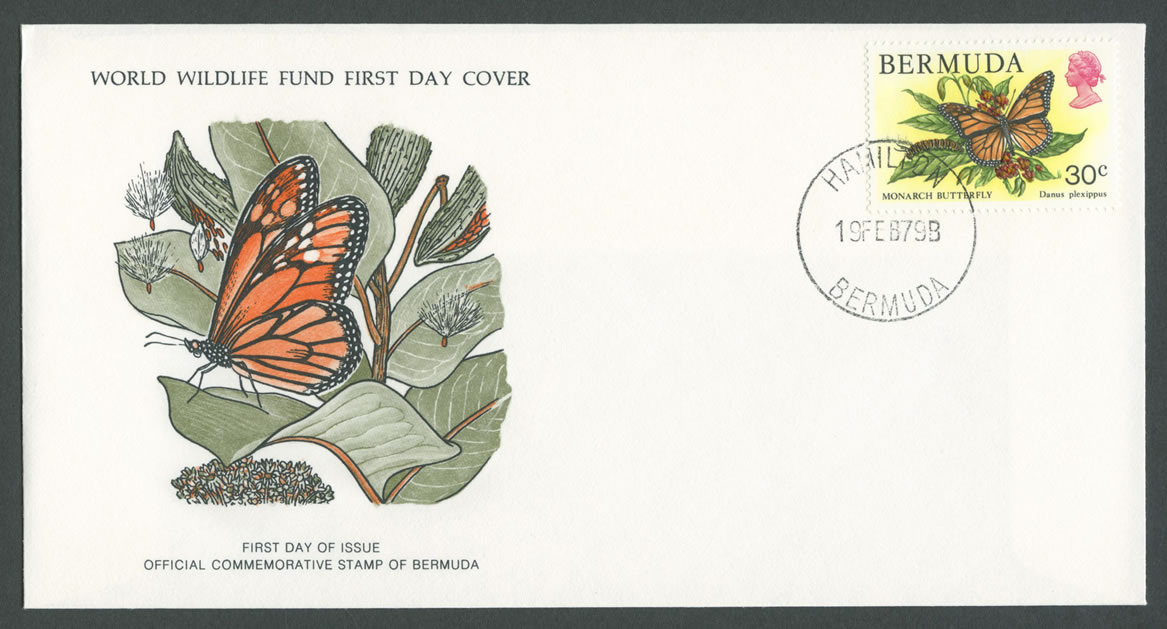 Stamp: 30c Monarch Butterfly Danus plexippus wildlife definitive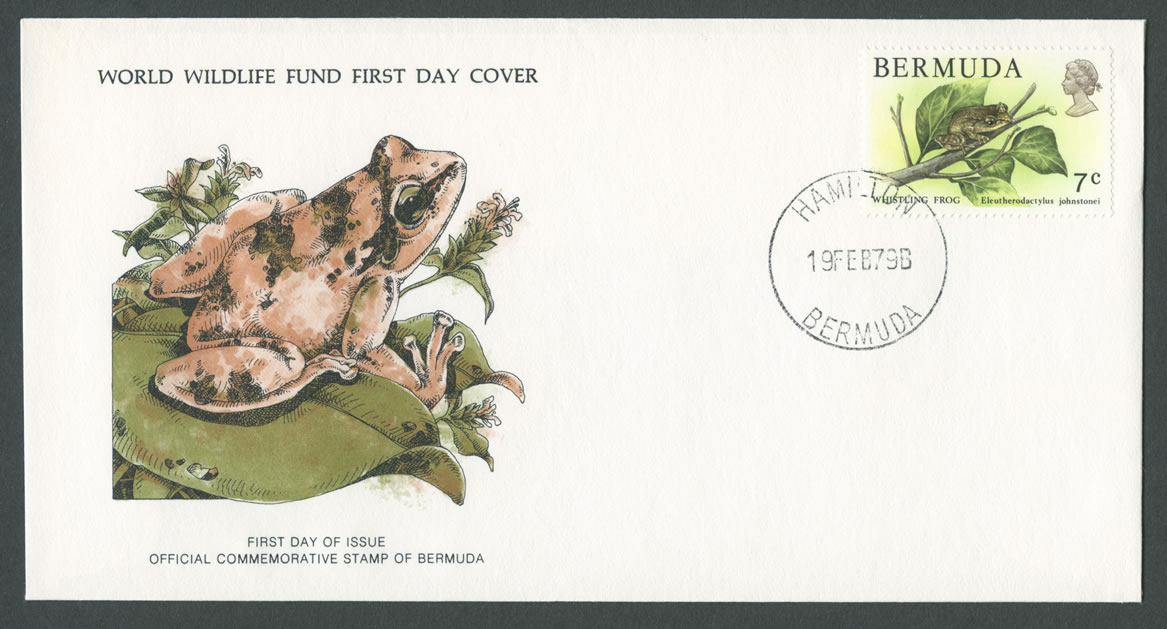 Stamp: 7c Whistling Frog Eleutherodactylus johnstonei wildlife definitive
More information about the World Wildife Fund First Day Covers
These covers were issued by the World Wildlife Fund as part of its fund raising and for each issuance there are four covers to a set with each cover bearing one stamp.
This format has been consistently maintained throughout the series even though the stamps themselves may have been issued in se tenant strips or blocks, or part of a  larger set, or part of a Miniature Sheet.
The illustrations are of a high quality complementing the respective stamp subject.