Bermuda Philatelic Society
A series of stamp shows held in Bermuda from 1974 to 1980.
Date: 17th February 1979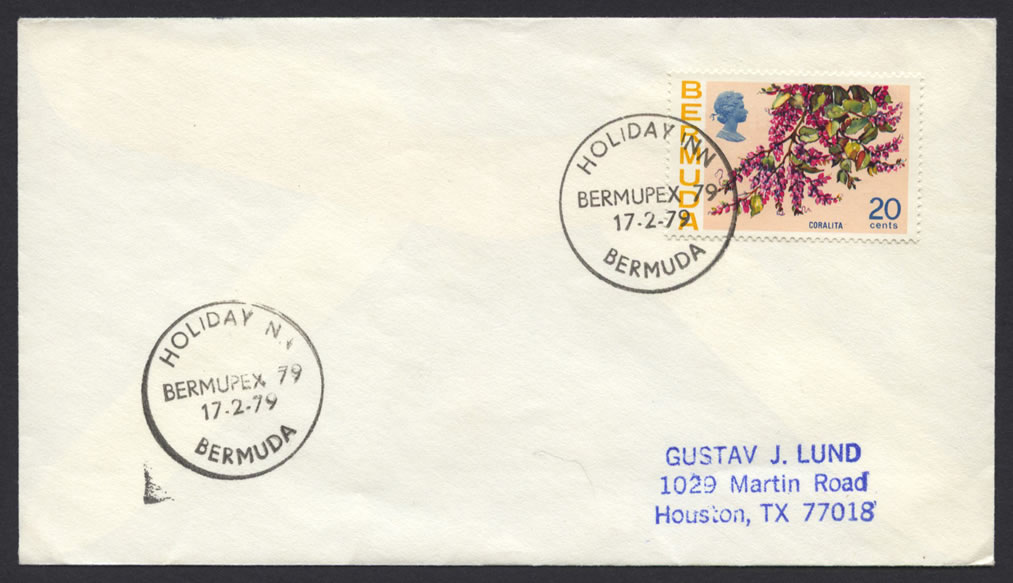 Type: Commemorative Cover
CDS: BERMUPEX 79 17.2.79 HOLIDAY INN BERMUDA
Stamp: 20c Coralita definitive.
Holiday Inn Bermuda
The Holiday Inn Hotel opened in 1973 in St George's on a hill top close to the St. Catherine's Fort and overlooking the St. Catherine's Beach. In 1981 after eight years of operation it was sold to the New York based Loews Hotels group.