Bermuda Philatelic Society
A series of stamp shows held in Bermuda from 1974 to 1980. In 1975 the venue was the Southampton Princess Hotel.
Date: 29th November 1975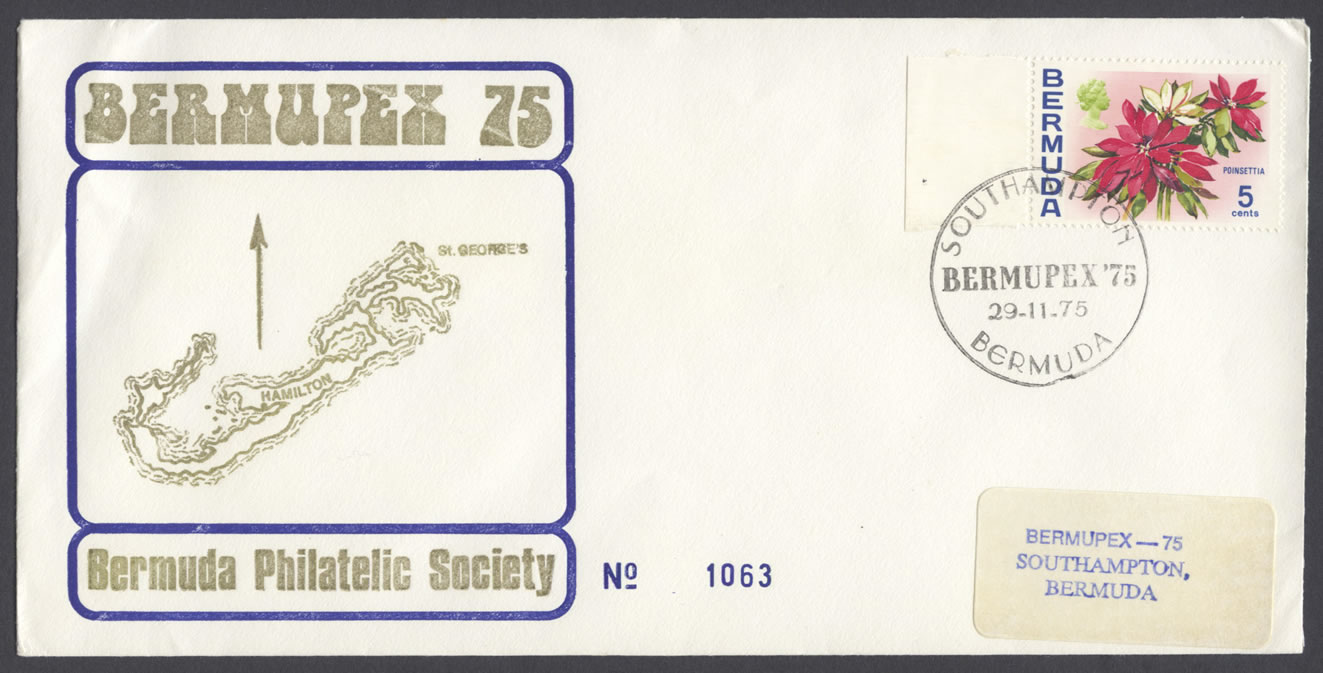 Type: Commemorative Cover
Cachet: BERMUPEX 75 Bermuda Philatelic Society
CDS: BERMUPEX '75 29.11.75 SOUTHAMPTON BERMUDA
Label: BERMUPEX–75, SOUTHAMPTON, BERMUDA
Number: N0 1063
Stamp: 5c Poinsettia definitive.
Southampton Princess Hotel
The Southampton Princess Hotel is the sister hotel of the the Princess Hotel, one of the grandest and most famous hotels in Bermuda. It was built in 1972 on a 100 acre parcel near to the most popular public beaches, with its own private beach club and golf course.