Commemorating the Gunpowder Plot at St. George's
Date: 27th October 1975
Cachet: Printed – 200th ANNIVERSARY of GUNPOWDER PLOT at St. GEORGES 1775. AMERICAN WAR OF INDEPENDENCE. BERMUDA OFFICIAL FIRST DAY COVER. Stamped – First Day of Issue "200th Anniversary of Gunpowder Plot" 27th October, 1975
Stamps: 5c; 17c; 20c and 25c various scenes.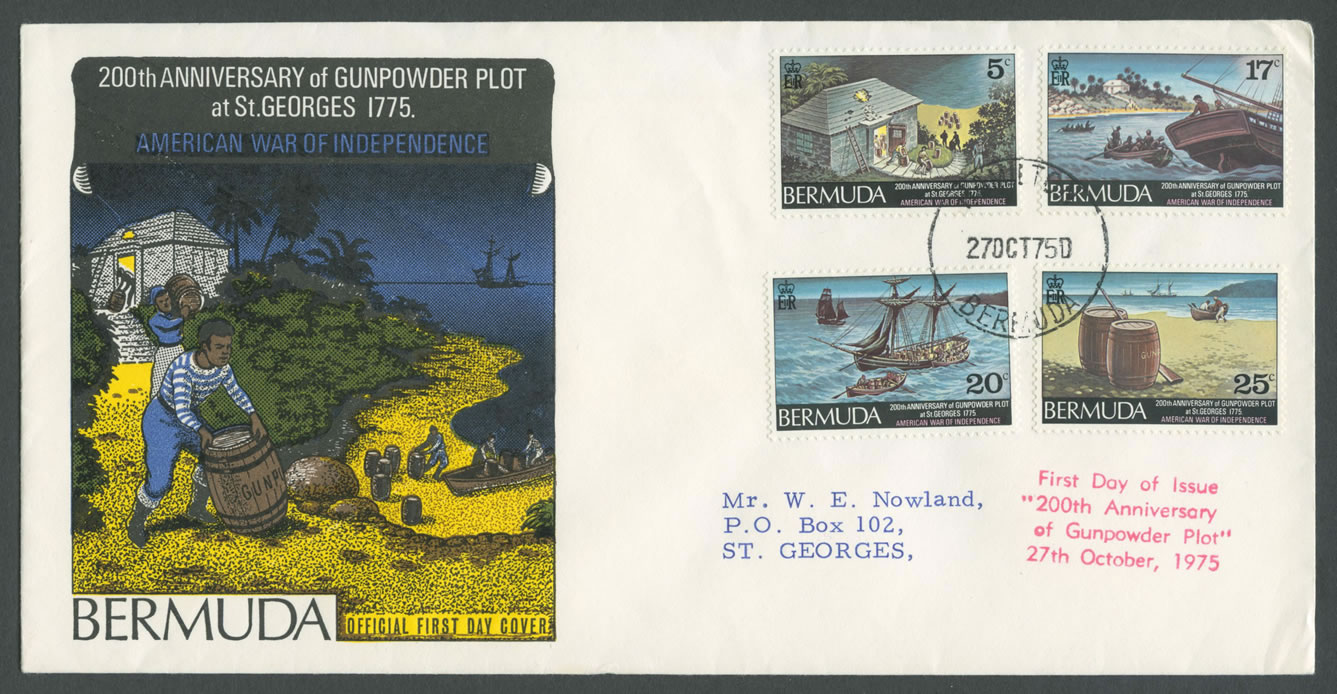 Type: Official First Day Cover
CDS: 27OCT75D HAMILTON BERMUDA
Address: St. George's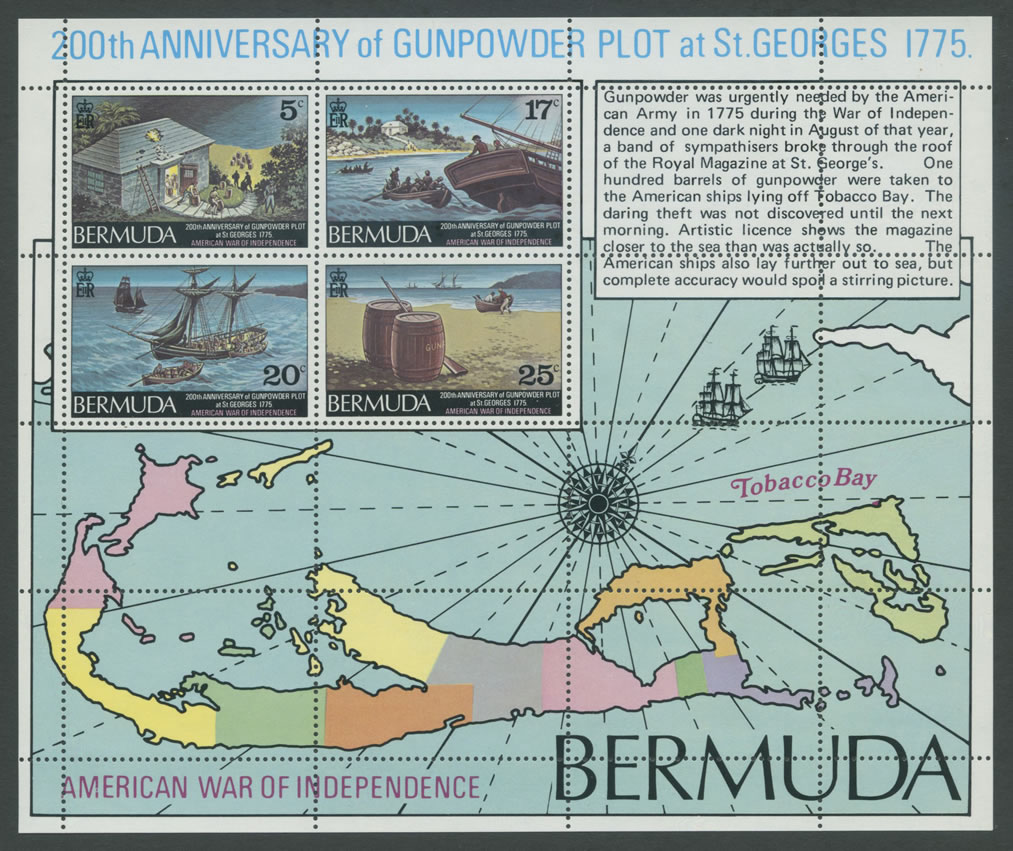 Type: Miniature Sheet
Text: Gunpowder was urgently needed by the American Army in 1775 during the War of Independence and one dark night in August of that year, a band of sympathisers broke through the roof of the Royal Magazine at St. George's. One hundred barrels of gunpowder were taken to the American ships lying off Tobacco Bay. The daring theft was not discovered until the next morning. Artistic licence shows the magazine closer to the sea than was actually so. The American ships lay further out to sea, but complete accuracy would spoil a stirring picture.
Dimensions: 165x138mm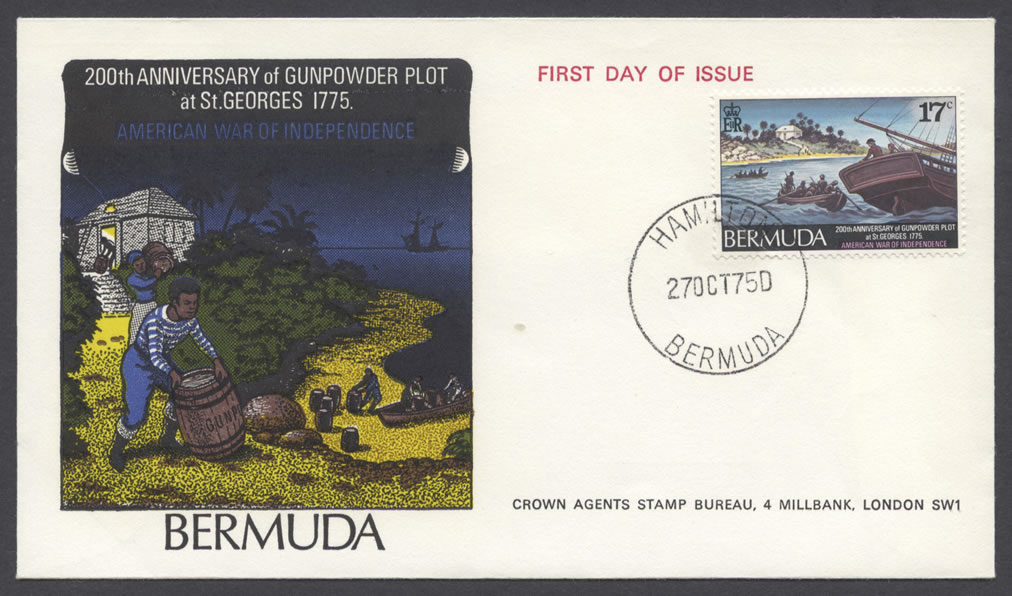 Type: First Day Cover
CDS: 27OCT75D HAMILTON BERMUDA
Stamped Cachet: FIRST DAY OF ISSUE
Address: St. George's and Crown Agents Stamp Bureau, 4 Millbank, London SW1
Stamp: 17c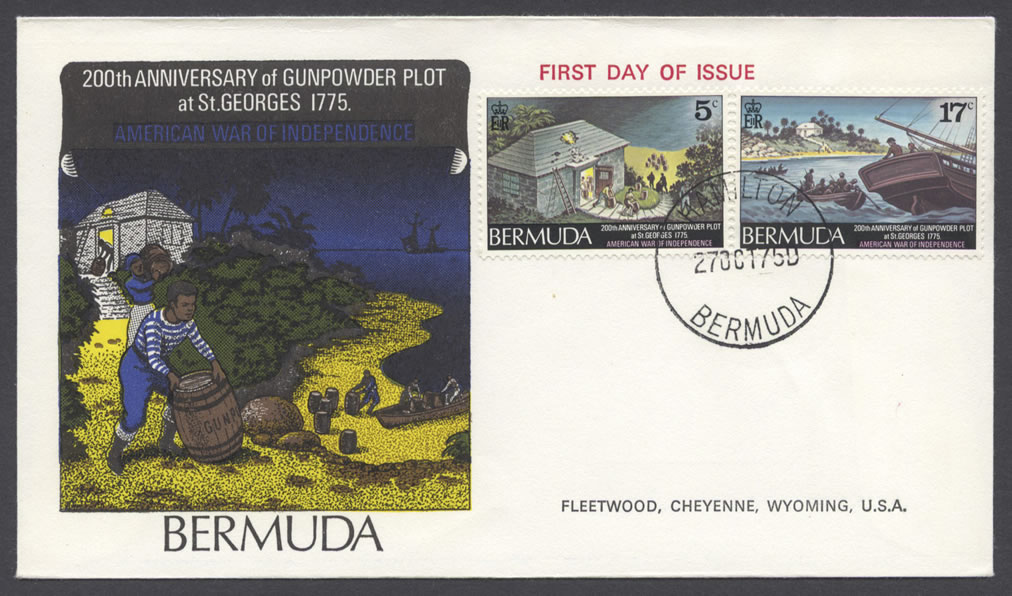 Type: First Day Cover
CDS: 27OCT75D HAMILTON BERMUDA
Stamped Cachet: FIRST DAY OF ISSUE
Address: FLEETWOOD, CHEYENNE, WYOMING, U.S.A.
Stamp: 5c and 17c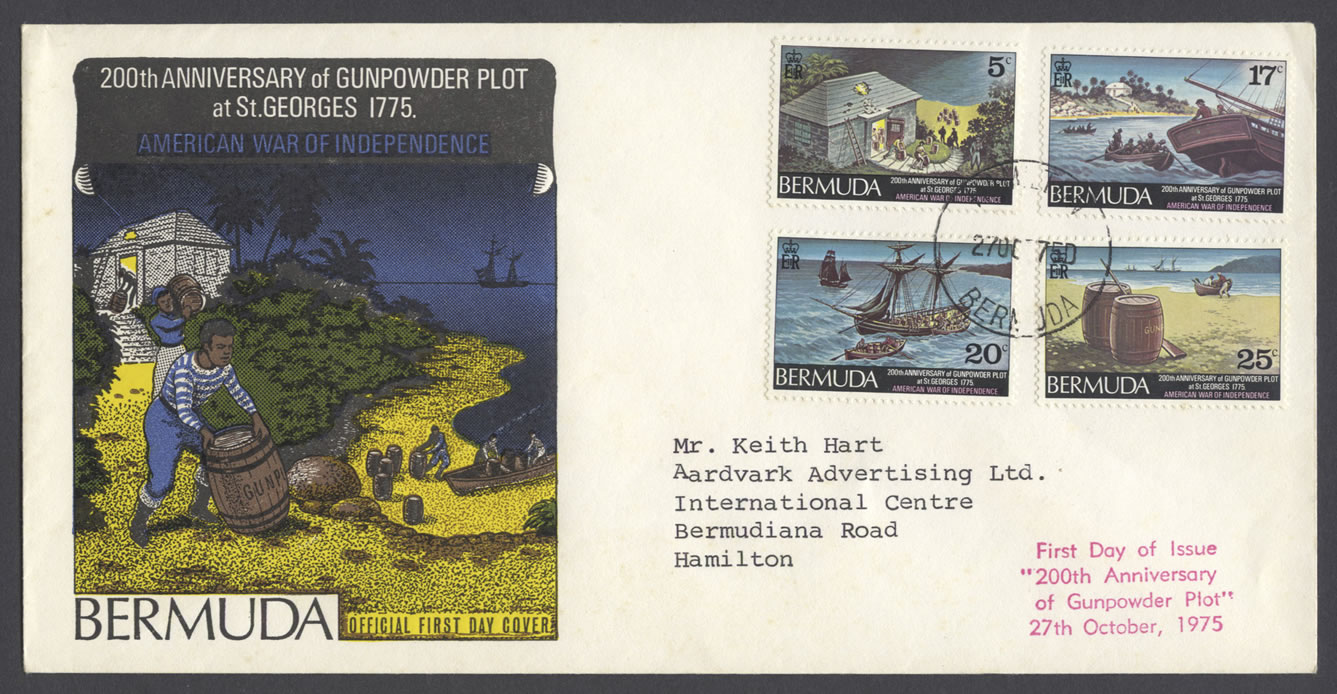 Type: Official First Day Cover
CDS: 27OCT75D HAMILTON BERMUDA
Address: Bermudiana Road, Hamilton