Commemorating 1968 New Constitution
Date: 1st July 1968
Cachet: BERMUDA NEW CONSTITUTION FIRST DAY COVER, JULY 1st, 1968
Stamps: 3d and 1/- Mace, 1/6 and 2/6 Two Parliaments
Official First Day Covers
Cachet: 1968 Constitution Bermuda Official First Day Cover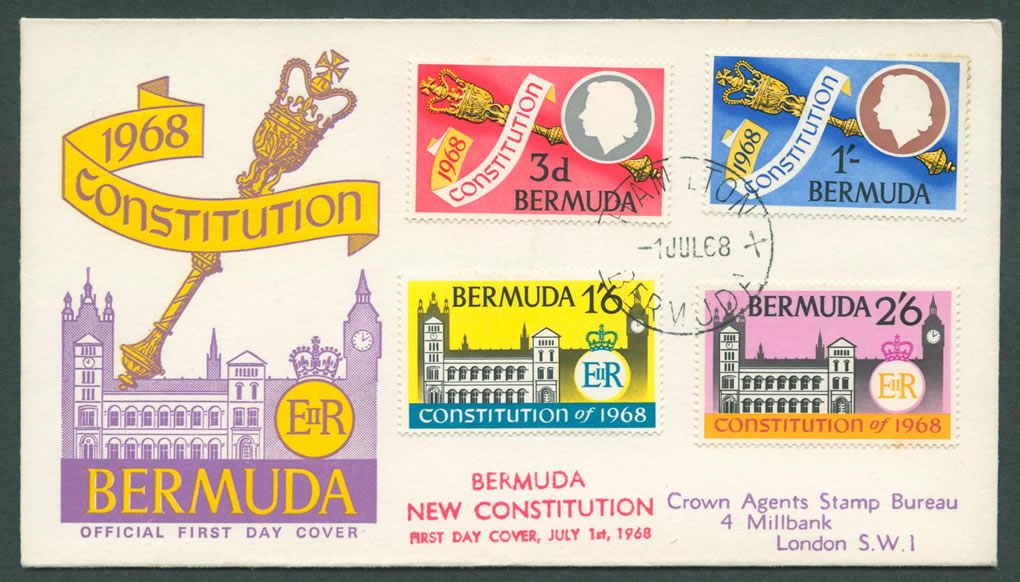 CDS: -1JUL68 HAMILTON BERMUDA
Address: Crown Agents Stamp Bureau, 4 Millbank, London SW1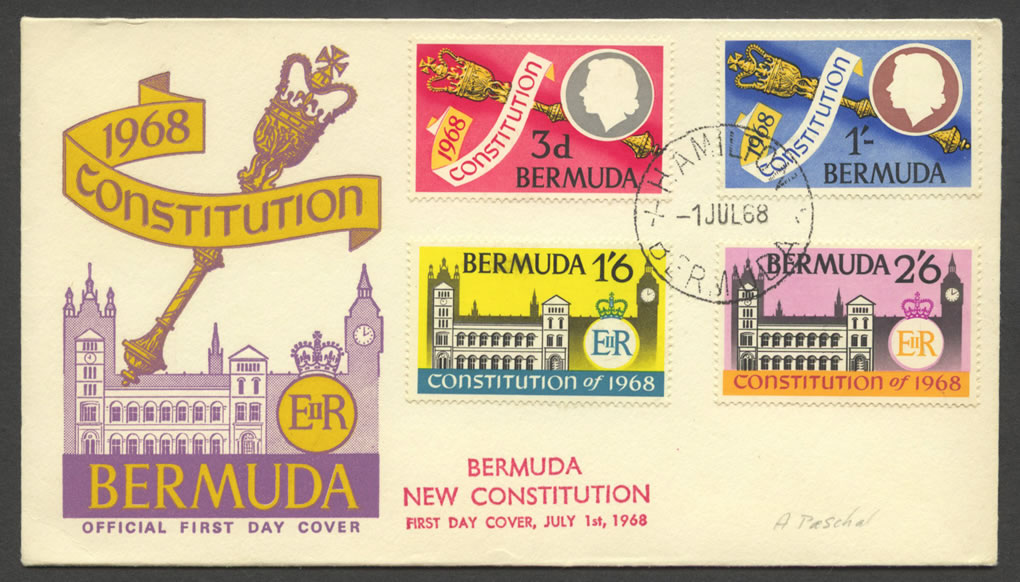 CDS: -1JUL68 HAMILTON BERMUDA
Address: A. Peschal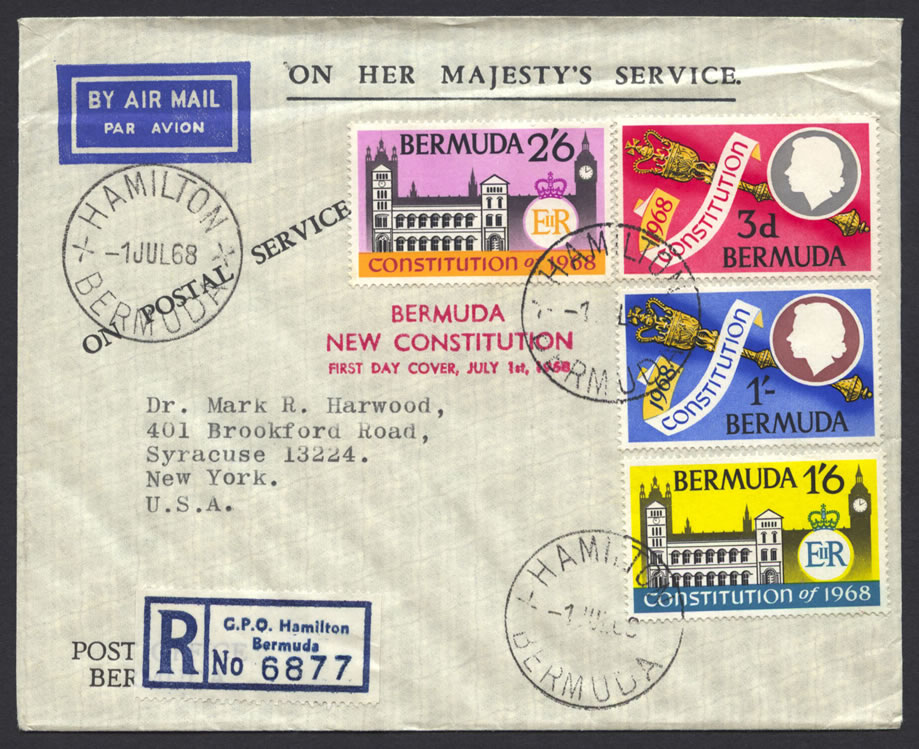 Type: OHMS
CDS: -1JUL68 HAMILTON BERMUDA
Address: Dr. Mark R. Harwood, 401 Brookford Road, Syracuse 13224. New York. U.S.A.
Registration Label: G.P.O. Hamilton Bermuda No 6877
Air Mail label: BY AIR MAIL PAR AVION
Envelope: ON HER MAJESTY'S SERVICE / ON POSTAL SERVICE / POST OFFICE BERMUDA
Backstamp: JUL 2 1968 SYRACUSE N. Y. and JUL 3 1968 SYRACUSE, N. Y. DeWITT BR.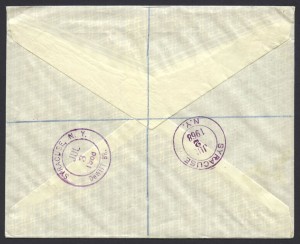 Type: First Day Cover
CDS: -1JUL68D HAMILTON BERMUDA
Address: The Headmaster, Bermuda Technical Institute, Devonshire.