New denomination for definitive issue
Date: 1st November 1966
Cachet: Stamped in red – FIRST DAY ISSUE 1/6 DENOMINATION OF DEFINITIVE ISSUE BUILDINGS OF BERMUDA 1st NOVEMBER, 1966
Stamp: 1/6 H.M Dockyard.
First Day Covers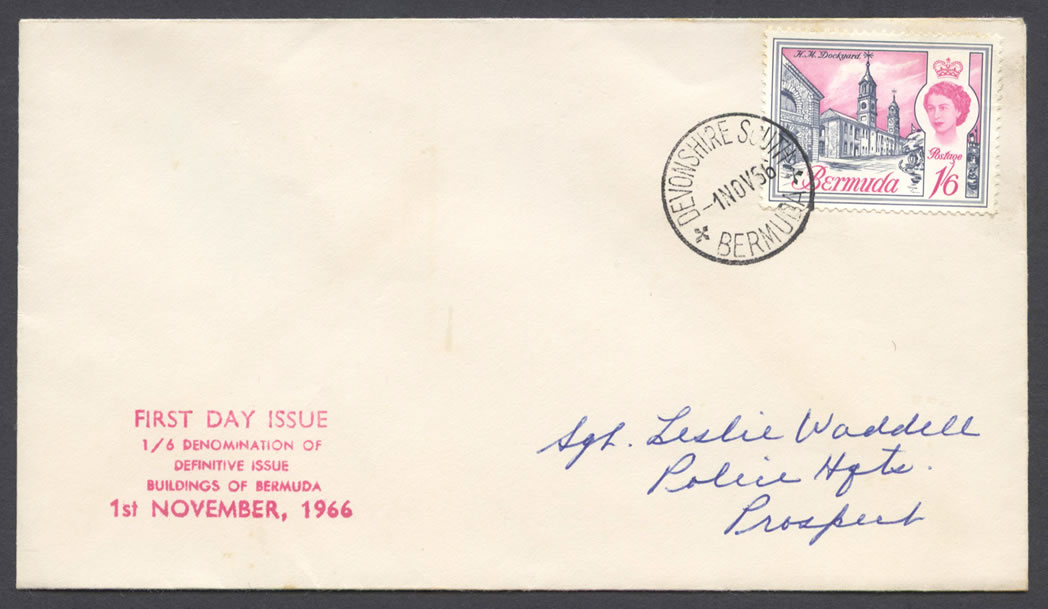 CDS: -1NOV66 DEVONSHIRE SOUTH BERMUDA
Address: Sgt. Leslie Waddell, Police Headquarters, Prospect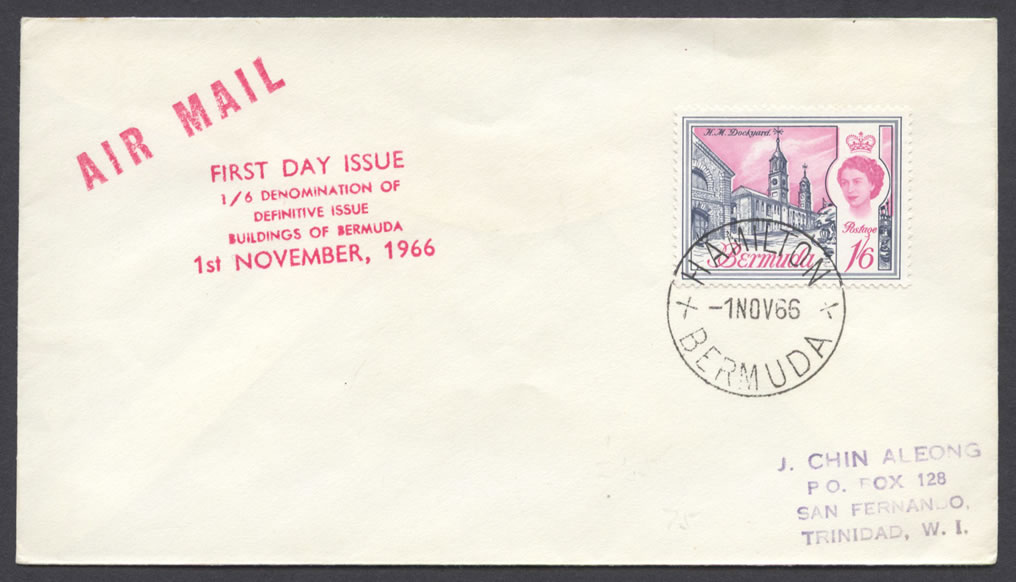 CDS: -1NOV66 HAMILTON BERMUDA
Address: J. CHIN ALEONG PO BOX 128 SAN FERNANDO TRINIDAD, W. I.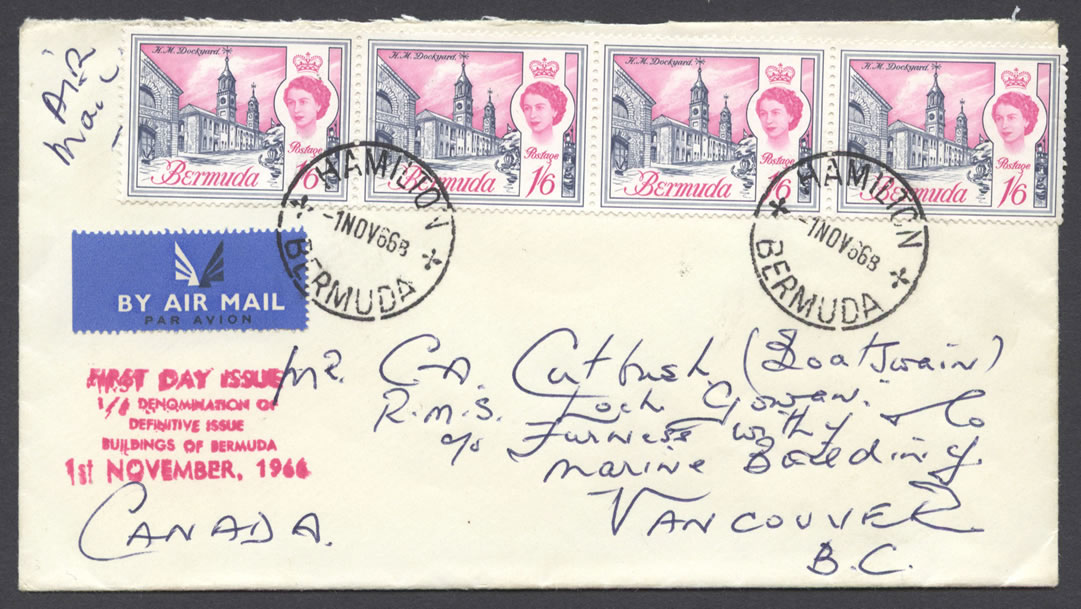 CDS: -1NOV66B HAMILTON BERMUDA
Address: Mr CA Cutbush (Boatswain), RMS Loch Gowan, c/o Furness Withy & Co, Marine Building, Vancouver B.C.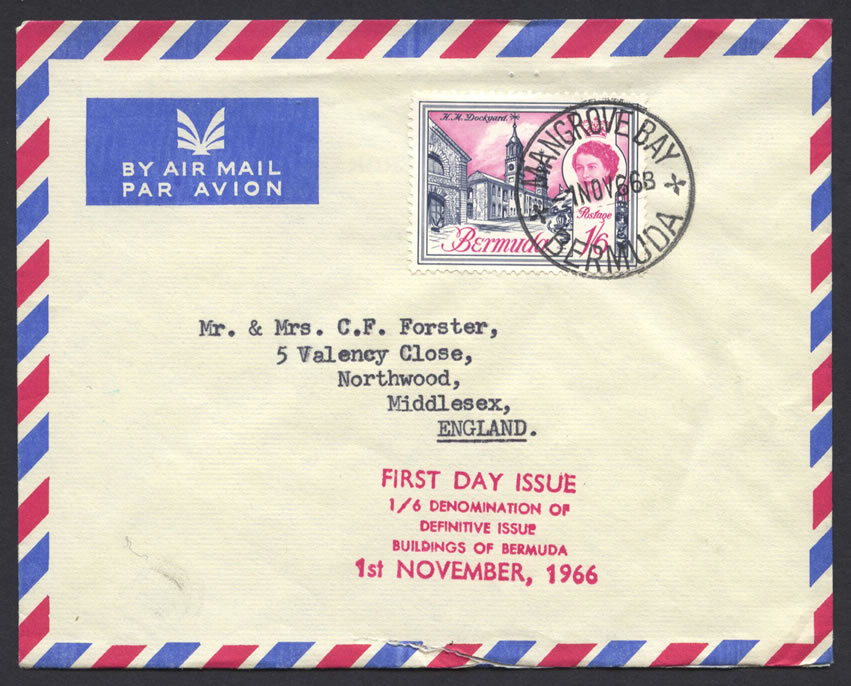 CDS: -1NOV66B MANGROVE BAY BERMUDA
Address: Northwood, Middlesex, England
Reverse: Mangrove Bay P.O., Somerset, Bermuda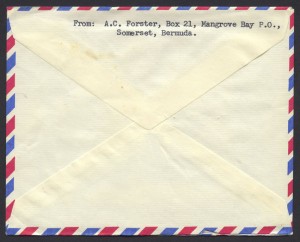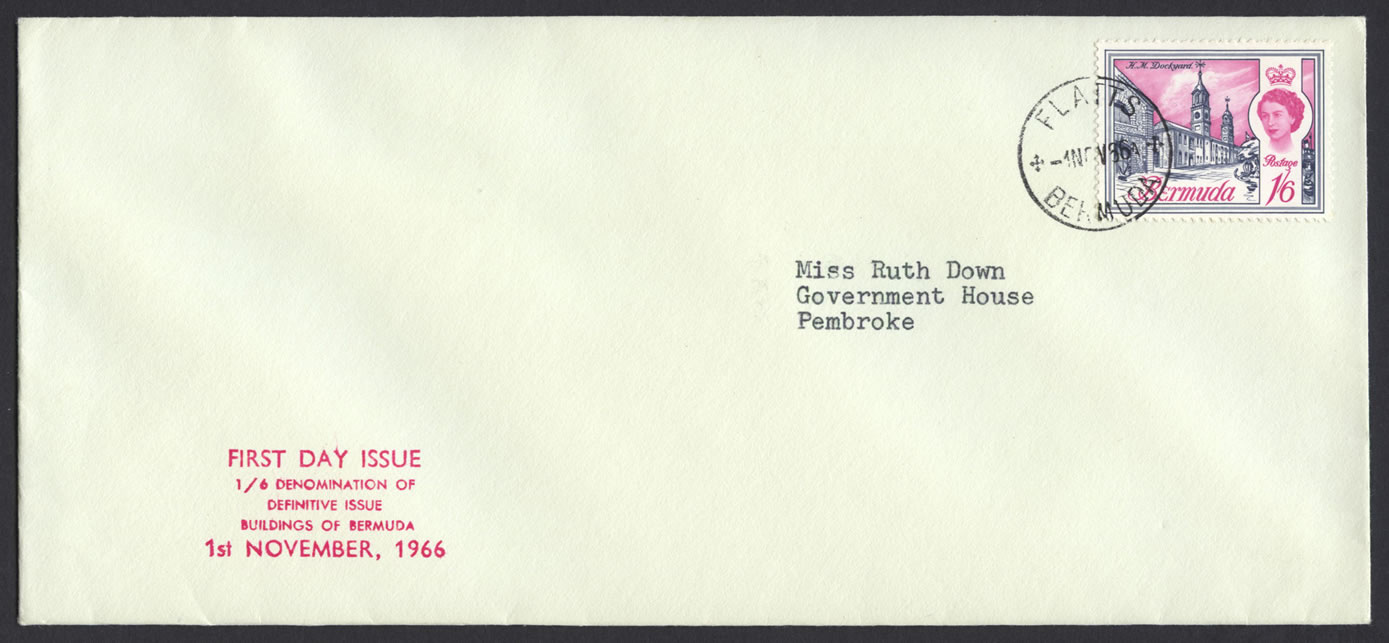 CDS: -1NOV66A FLATTS BERMUDA
Address: Miss Ruth Down, Government House, Pembroke