Commemorating the inauguration of Bermuda's 350th Anniversary
Date: 1st January 1959
Stamp: BERMUDA POSTAGE 6d W. B. Perot's Post Office 1858 – Restored 1958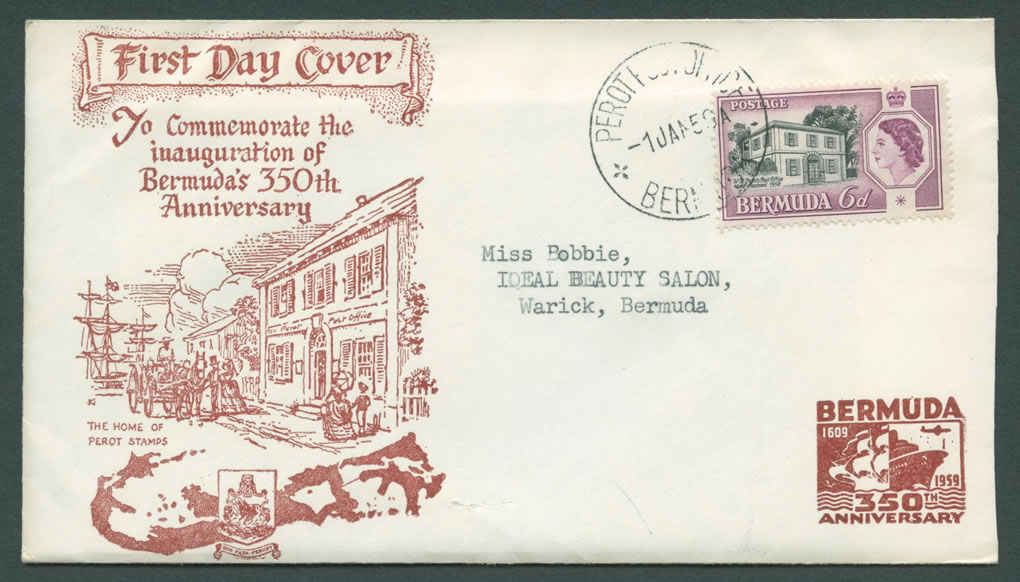 Type: First Day Cover
Printed Cachet: First Day Cover To Commemorate the Inauguration of Bermuda's 350th Anniversary. BERMUDA 1609-1959 350th ANNIVERSARY with Sea Venture and Cruise Ship
Handstamped Cachet: Bermuda's 350th Anniversay. Commemorating the Restoration of "The Home of Perot Stamps" W. B. Perot: Postmaster of Hamilton 1818-1862 First Day of Issue January 1, 1959
CDS: -1JAN59A PEROT POST OFFICE BERMUDA
Address: Miss Bobbie, Ideal Beaty Salon, Warwick, Bermuda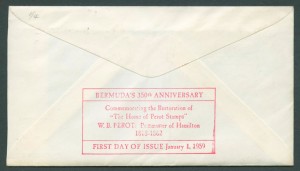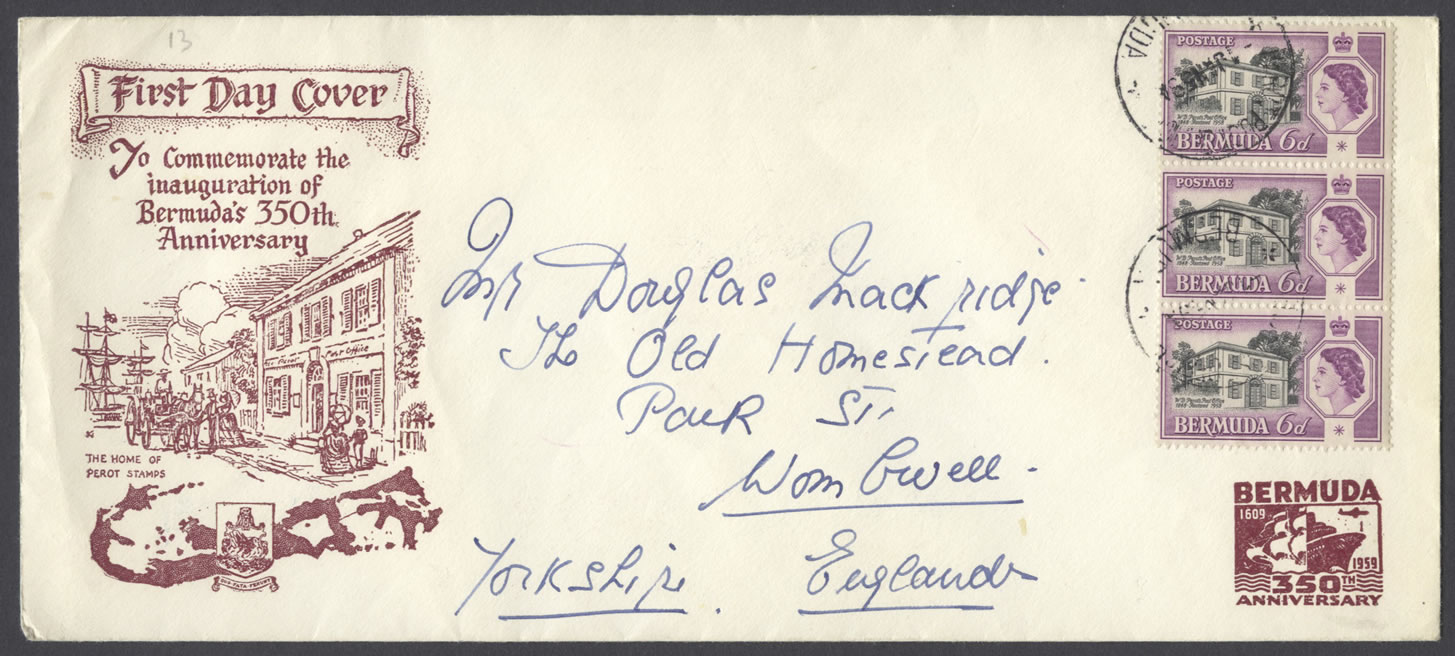 Type: First Day Cover
Printed Cachet: First Day Cover To Commemorate the inauguration of Bermuda's 350th Anniversary with Perot Post Office The Home of Perot Stamps. BERMUDA 1609-1959 350th ANNIVERSARY with Sea Venture and Cruise Ship
Handstamped Cachet: Bermuda's 350th Anniversay. Commemorating the Restoration of "The Home of Perot Stamps" W. B. Perot: Postmaster of Hamilton 1818-1862 First Day of Issue January 1, 1959
CDS: -1JAN59A PEROT POST OFFICE BERMUDA
Address: Mr Douglas Mackridge, The Old Homestead, Park Street, Wombwell, Yorkshire, England.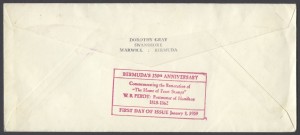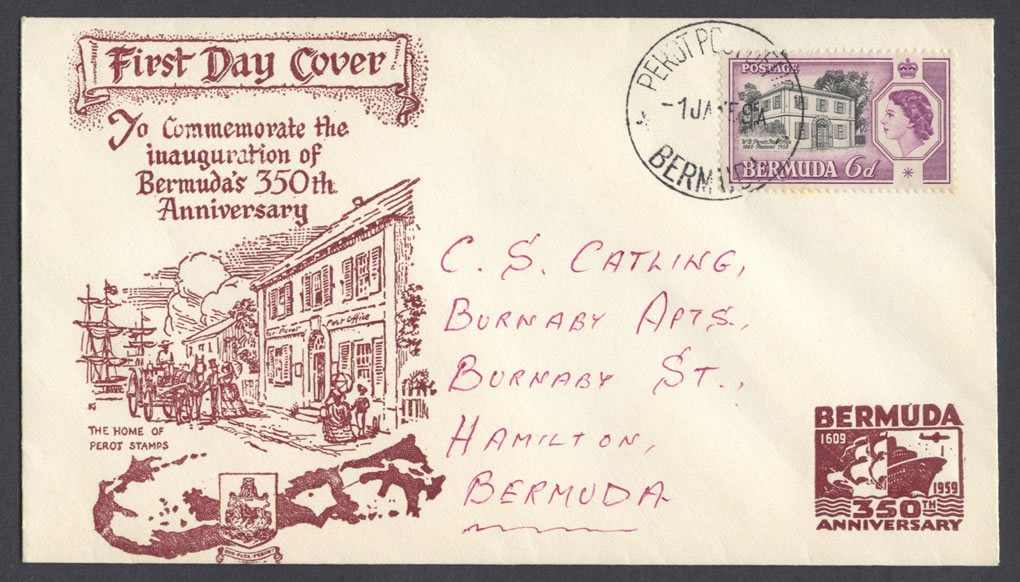 Type: First Day Cover
Printed Cachet: First Day Cover To Commemorate the inauguration of Bermuda's 350th Anniversary with Perot Post Office The Home of Perot Stamps. BERMUDA 1609-1959 350th ANNIVERSARY with Sea Venture and Cruise Ship
Handstamped Cachet: Bermuda's 350th Anniversay. Commemorating the Restoration of "The Home of Perot Stamps" W. B. Perot: Postmaster of Hamilton 1818-1862 First Day of Issue January 1, 1959
CDS: -1JAN59A PEROT POST OFFICE BERMUDA
Address: C.S. Catling, Burnaby Apts, Burnaby Street, Hamilton, Bermuda