Commemorating the First Day Postal Service
Date: 7th April 1941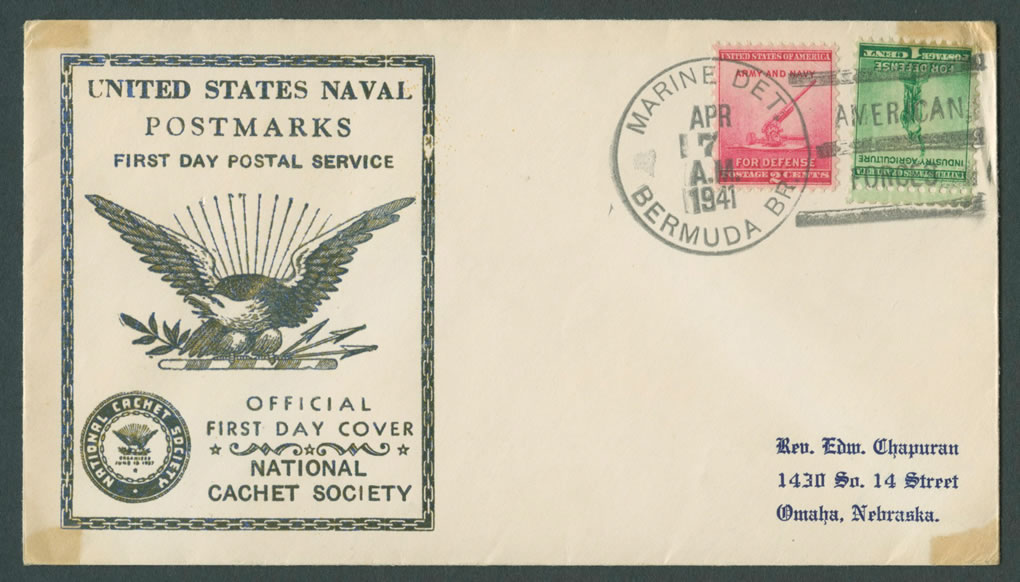 Type: Official First Day Cover
CDS: APR 7 A.M. 1941 MARINE SET. BERMUDA BR
Cachet: UNITED STATES POSTMARKS – FIRST DAY POSTAL SERVICE – OFFICIAL FIRST DAY COVER – NATIONAL CACHET SOCIETY
Address: Rev. Edw. Chapuran, 1430 So. 14 Street, Omaha, Nebraska.
Stamps: United States of America, Army and Navy for Defense Postage 2 Cents; and United States of America, Industry Agriculture for Defense Postage 1 Cent.