Bermuda greets the US Navy in Navy Day 1934
Type: Commemorative Cover
Date: 27th October 1934
Stamps: ¼d block of four Sea Venture definitives. ½d Sea Venture definitive.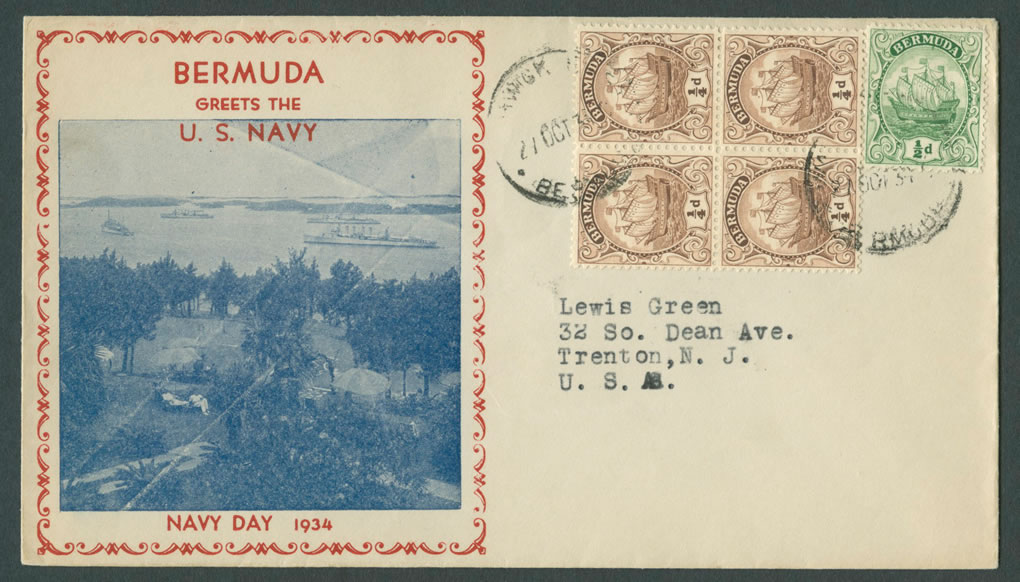 CDS: 27OCT34C WARWICK WEST BERMUDA
Address: Lewis Green, 32 So. Dean Ave., Trenton, N. J., U. S. A.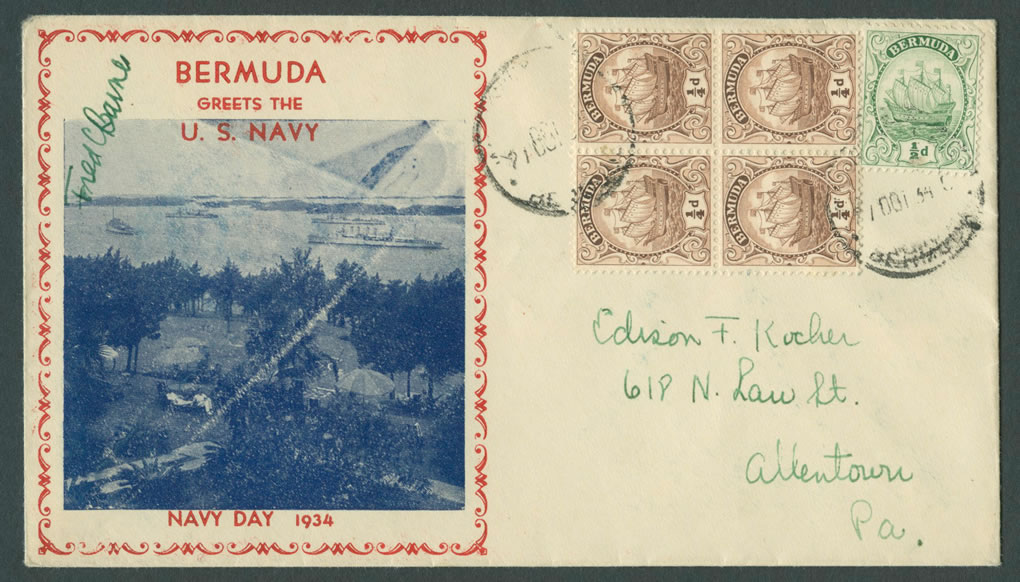 CDS: 27OCT34C [NOT CLEAR] BERMUDA
Address: Edison F. Kucher, 618 N. Law St., Allentown, PA. U. S. A. Fred C Barnes top left hand corner.