Participating in auctions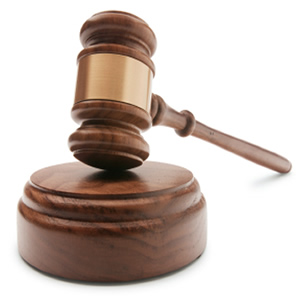 Auctions are good way of buying good quality items at a good price usually with a good range to choose from.
Many people will have bid on items on eBay but not so many have tried traditional auction rooms. In the past you've had to attend the auction in person or make postal or telephone bids – all these methods are still relevant today but with added possibilities that the internet offers, many auction rooms are now accessible to the general public wherever you live.
If you've never been to a live auction before it might be worth attending without bidding to see how the process works and familiarise yourself.
Viewing the items is essential to avoid disappointment, this can be done online or in person. Public viewing takes place prior to the auction. Photocopies and colour scans of most small lots can be usually supplied on request. Lots that are in albums, boxes, cartons or of a fragile nature are not usually able to be photocopied or scanned so you'll need to see them in person. If you have any questions contact the auctioneers in advance.
So, if you're a complete novice to auctions how do you bid?
Bid in person…
Auctioneers prefer you to attend in person if you can – it creates atmosphere, enables you to talk to staff, talk to other buyers and is probably the best way to enjoy the auction. Make sure you leave yourself enough time to register if you haven't pre-registered. Registering allows you to get a bidding number so you can bid. When bidding make sure you clearly indicate your bids.
Want to bid in Person? You need to register in advance and arrive in plenty of time on the day.
Bid by Phone…
Your bids are taken over the phone by staff who communicate your bids to the auctioneer during the sale when bidding for your lot underway. You will be called prior to your lot and are informed of bids received from other bidders as they come in.
Want to bid by Phone? You need to register in advance and may be required to leave a deposit in advance. NB. Due to the staff resources required, most telephone bidding is subject to minimum lot estimate of about £100.
Bid via the Internet…
If you can't attend the auction you can still take in the atmosphere of the busy auction room on the internet. Websites such as the-saleroom.com offer internet sales facilities to be able to watch the auction live and make bids. You'll need a Apple Mac or PC, reliable broadband connection and to register in advance.
Want to bid via the Internet? Sign up at the-saleroom.com or other handling website. Full details on each website.
Bid via an Auction Agent…
If you are unable to attend the auction in person, you can use an independent auction agent who is attending your auction and will make agreed bids on your behalf.
Want to bid via an Auction Agent? Ask your auctioneer for a list of independent Auction Agents who will be attending. They may be listed in the auction catalogue too.
Bid by post via Commission Bid…
In layman's terms a written bid, they can be made by post by filling out the auction form and sending it to the auctioneers well in advance of the sale.
Want to bid by Post via Commision Bid? Register then download or request the Commision Bid Form, fill it out and send it well in advance of the auction. A deposit may be asked for.
Bid via email…
It's the same process and requirements as bidding by Post via Commssion Bid above – the difference being that you email your filled out Commision Bid Form.