Lined Seahorse commemorative
Date: 17th July 2010
Stamps: BERMUDA WWF logo Lined Seahorse Hippocampus erectus 35c, 70c, 85c and $1.25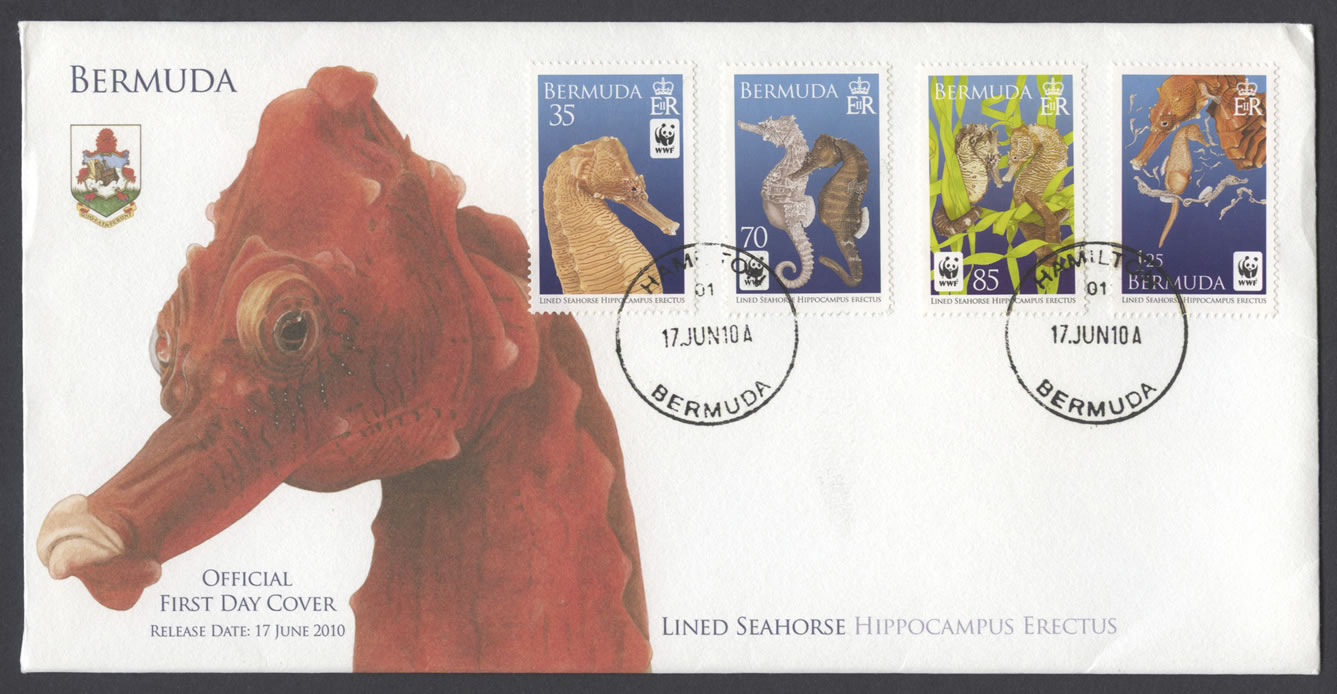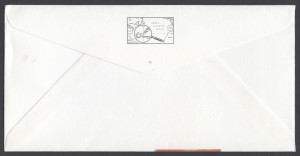 Type: Official First Day Cover
CDS: 17.JUN10A HAMILTON BERMUDA
Cachet: BERMUDA OFFICIAL FIRST DAY COVER RELEASE DATE: 17 JUNE 2010
Liner
BERMUDA
LINED SEAHORSE – HIPPOCAMPUS ERECTUS
This beautiful and elegant seahorse can be found in waters from the southern tip of Nova Scotia along the east coast of the United States and south to Mexico, the Caribbean and Venezuela. It is also native to Bermuda.
Lined or Northern Seahorses, Hippocampus erectus, occur in waters up to about 70 metres deep and they live amongst aquatic vegetation such as mangroves, seagrass, sponges and floating Sargassum. The seahorse can vary in colour from mottled yellow and orange to brown, grey or black depending on its surroundings. They usually grow to about 5 to 6 inches.
Adults have rings of bony plates covering their body and dark lines on the head, neck and back. Their snout is long with a toothless mouth at the end and the tail
is tapered and grasping without a fin at the tip.
Seahorses feed on tiny crustaceans which are sucked into their long tubular snouts and they have an ability to change colour to blend in with their surroundings, thus being able to ambush prey. Using their tail to hold onto an object they are able to remain still. They are poor swimmers using their camouflage to hide from potential predators. In fact their camouflage is so effective it can be difficult for scientists to find them for study purposes.
However it is the spawning habits of the lined seahorse that makes it unique. There is an elaborate courtship ritual between the male and female seahorses, after which the female lays her eggs into the brood pouch of the male. The male fertilizes the eggs inside his pouch and looks after them.
Approximately two weeks later, the male will release a cloud of tiny, but fully formed seahorses from the top of his pouch. The juveniles which measure less than one quarter of an inch, quickly adopt the habits of the adult seahorses.
This seahorse species is traded as a dried traditional medicine, for curios and thousands are collected each year for aquariums. They also suffer predation as a result of being brought up as 'bycatch' from shrimp trawling operations. Their preferred habitat is also declining as a result of coastal development, increased sedimentation and pollution. They are listed as Vulnerable by the World Conservation Union (IUCN).
TECHNICAL DETAILS
Designer: Derek Miller
Printer: Joh Enschede Security Print
Process: Lithography
Stamp Size: 28.45mm x 42.58mm
Perforation: 14 per 2 cms
Pane: 50 (2x 25)
Sheetlet: 16 stamps
Paper CASCO Crown Watermarked
Values: 35c, 70c, 85c, $1.25
Release Date: 17 June 2010
World Wildlife Fund issue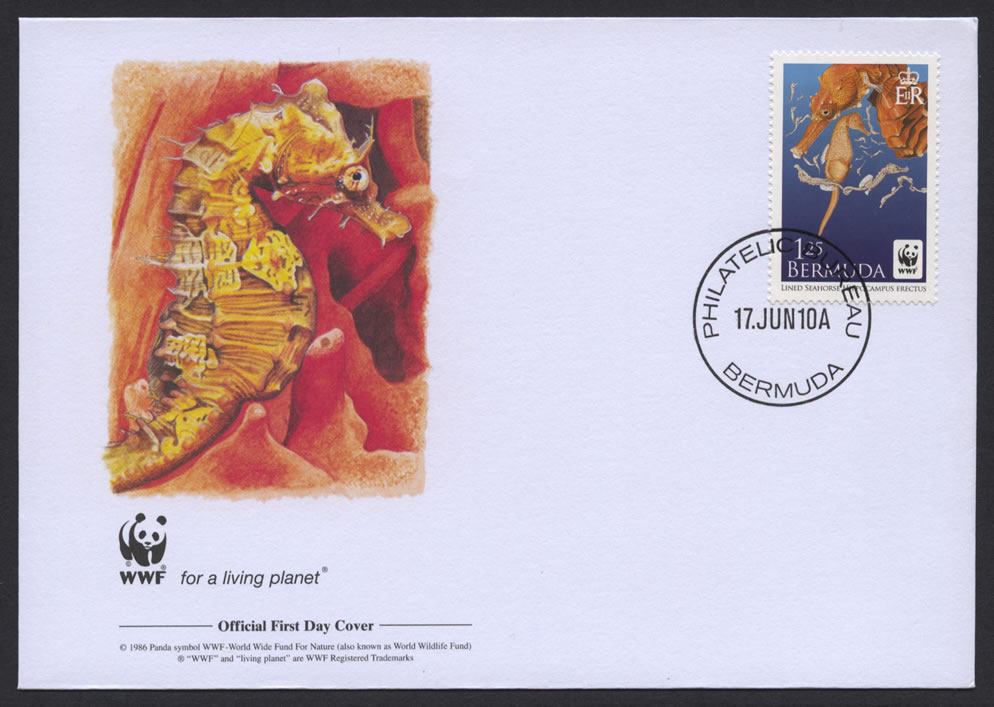 CDS: 17.JUN10A PHILATELIC BUREAU BERMUDA
Cachet: WWF for a living planet Official First Day Cover / © 1986 Panda symbol WWF – World Wildife Fund for Nature (also known as World Wildife Fund). ® "WWF" and "living planet" are WWF Registered Trademarks.