Second issue of the Old Garden Roses issue
Date: 13th July 1989
Stamps: Bermuda OLD GARDEN ROSES  18c Aggrippina; 30c Smith's Parish; 50c Champney's Pink Cluster; 60c Rosette Delizy; $1.50 Rosa bracteata.
First Day Cover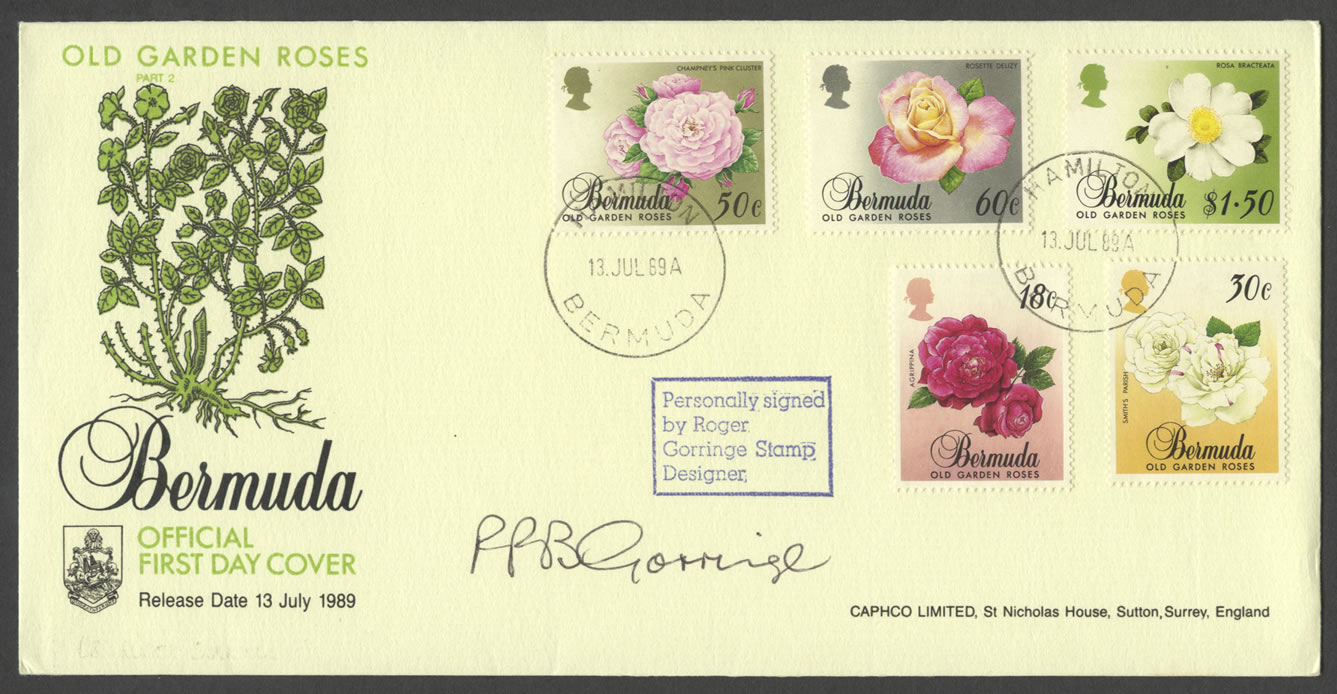 Type: Official First Day Cover
CDS: 13.JUL 89A HAMILTON BERMUDA
Cachet: Old Garden Roses Part 2, Bermuda OFFICIAL FIRST DAY COVER Release Date 13 July 1989
Stamped Cachet: Personally Signed by Roger Gorringe Stamp Designer
Address: CAPHCO LIMITED, St Nicholas House, Sutton, Surrey, England
Signed: Roger Gorringe Stamp Designer
Reverse: Bermuda Map with Magnifying Glass
Backstamp: CERTIFIED COPY No. 4 OF 15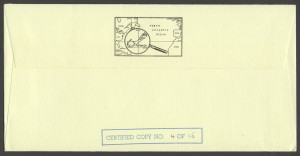 Stamp Booklet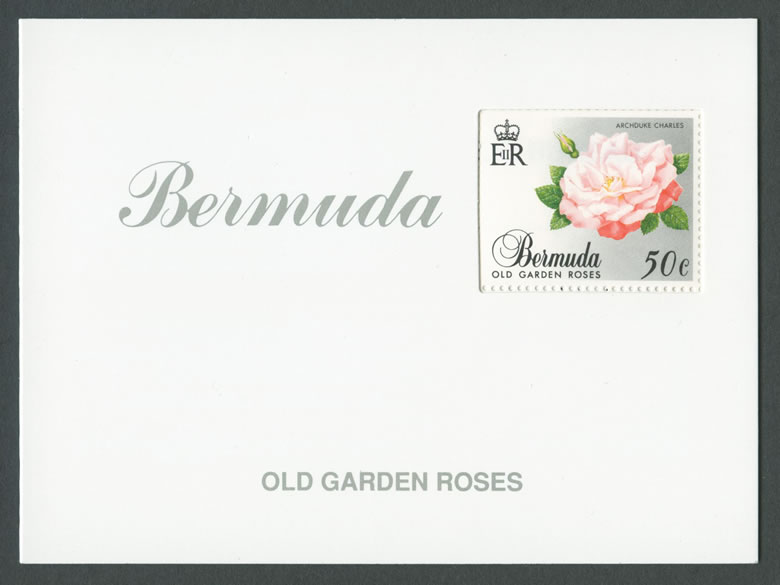 Type: $5 Stamp Booklet
Size: 125×91 mm
Stamps: 10 x 50c = $5 Bermuda Old Garden Roses 50c Rosa chinensis viridiflora; 50c Smith's Parish; 50c Aggrippina; 50c Rosa chinensis semperflorens; 50c Champney's Pink Cluster; 50c Old Blush; 50c Anna Olivier;  50c Rosette Delizy; 50c Archduke Charles; 50c Rosa bracteata.

Booklet Stamp First Day Covers
CDS: HAMILTON BERMUDA 13.JUL 89A
Address: Salem Willows, Massachusetts, USA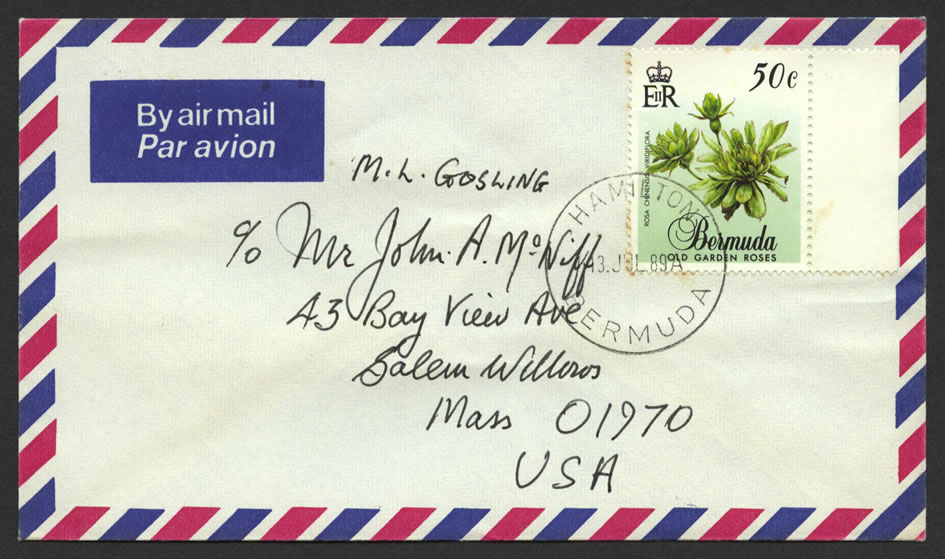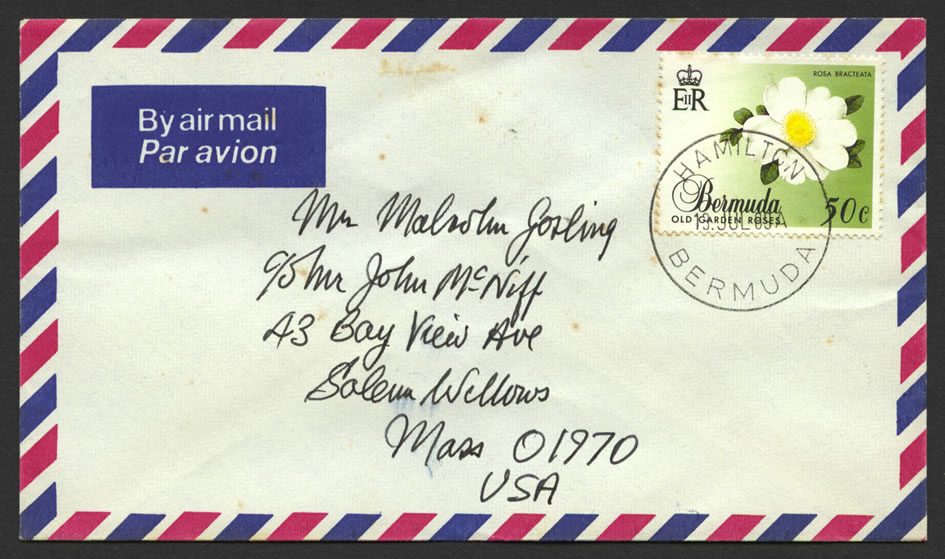 CDS: HAMILTON BERMUDA 13.JUL 89A
Address: Salem Willows, Massachusetts, USA