Commemorating the 1968 Olympic Games in Mexico
Date: 24th September 1968
Cachet: Printed – OLYMPIC GAMES 1968 BERMUDA OFFICIAL FIRST DAY COVER / Stamped – XIX OLYMPIC GAMES BERMUDA COMMEMORATIVE FIRST DAY COVER – SEPTEMBER 24th, 1968
Stamps: 3d; 1/-; 1/6 and 2/6 Olympic Games Mexico 1968 Football, Track & Field Events and Sailing.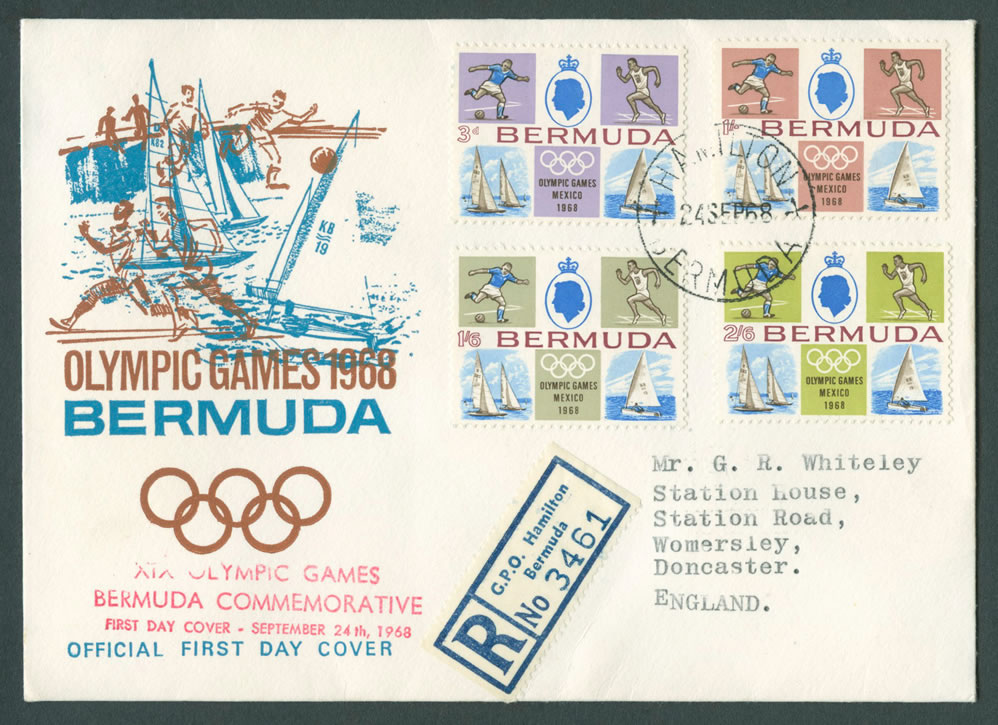 CDS: 24SEP68 HAMILTON BERMUDA
Registration Label: G.P.O. Hamilton Bermuda No 3461
Address: Womersley, Doncaster, ENGLAND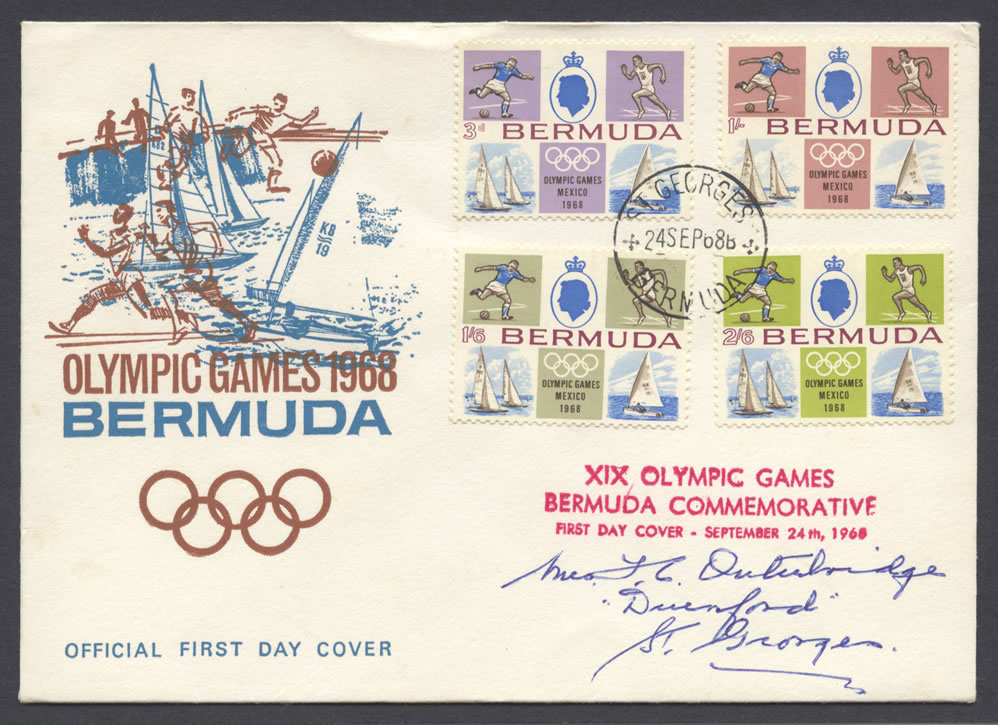 CDS: 24SEP68B ST. GEORGES BERMUDA
Address: Mrs F. C.  Outerbridge, "Durnford", St. George's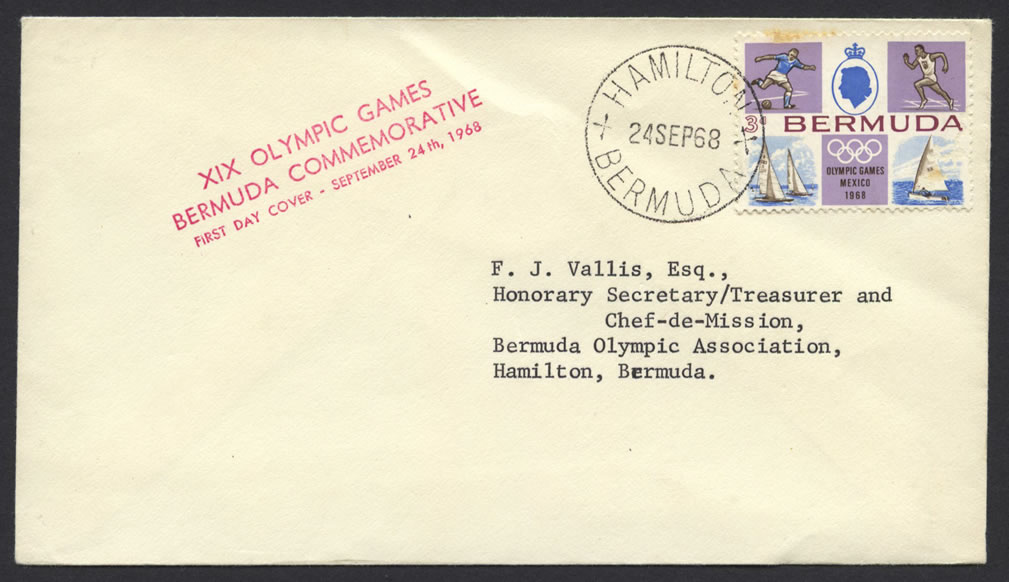 CDS: 24SEP68 HAMILTON BERMUDA
Address: F. J. Vallis, Esq., Honorary Secretary/Treasurer and Chef-de-Mission, Bermuda Olympic Association, Hamilton, Bermuda.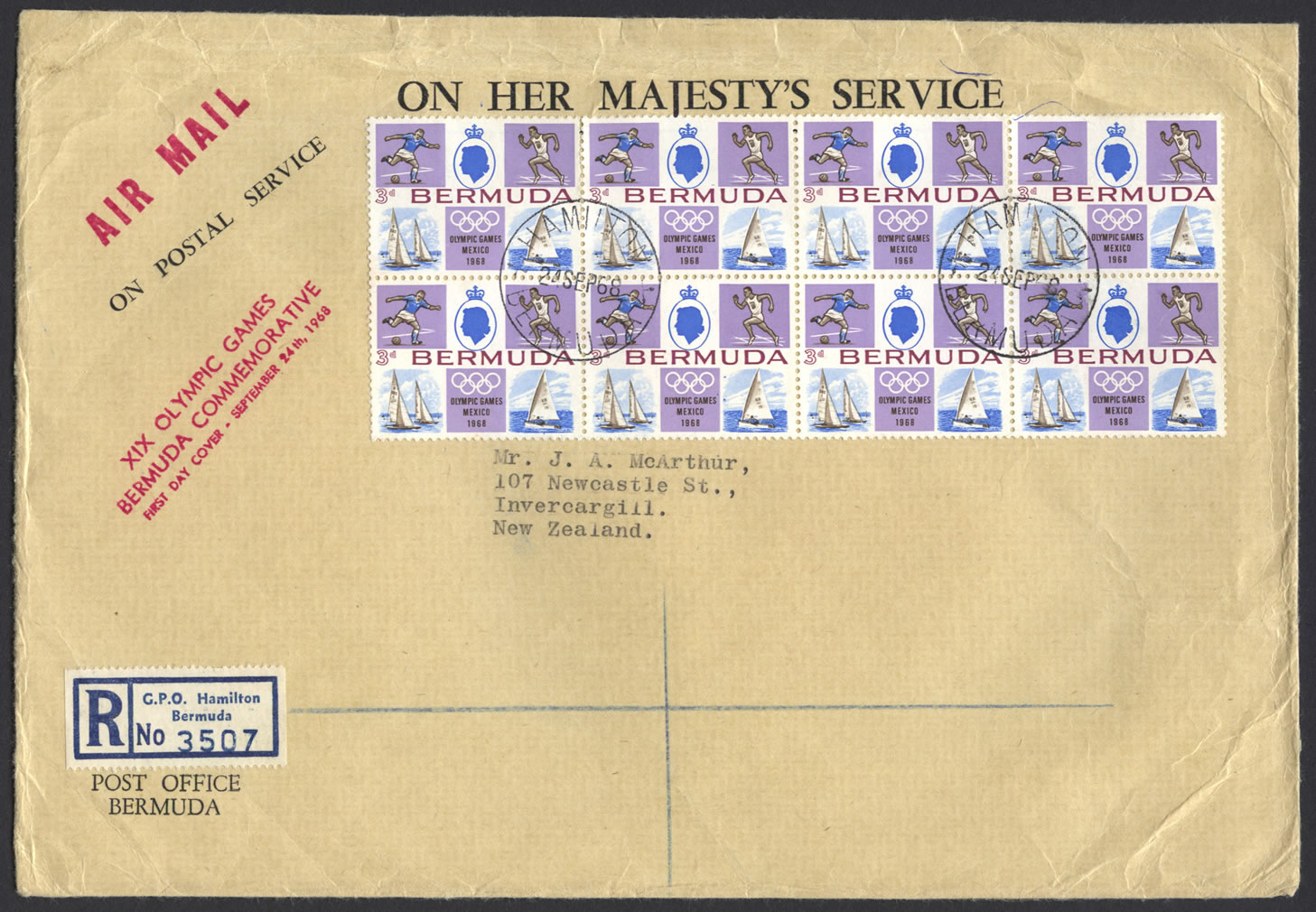 CDS: 24SEP68 HAMILTON BERMUDA
Registered Label: G.P.O. Hamilton Bermuda No 3507
Envelope: On Her Majesty's Service POST OFFICE BERMUDA
Hand Stamps: AIR MAIL / ON POSTAL SERVICE
Address: Mr. J.A. McArthur, 107 Newcastle St., Invercargill, New Zealand
Stamps: Block of 8 x 3d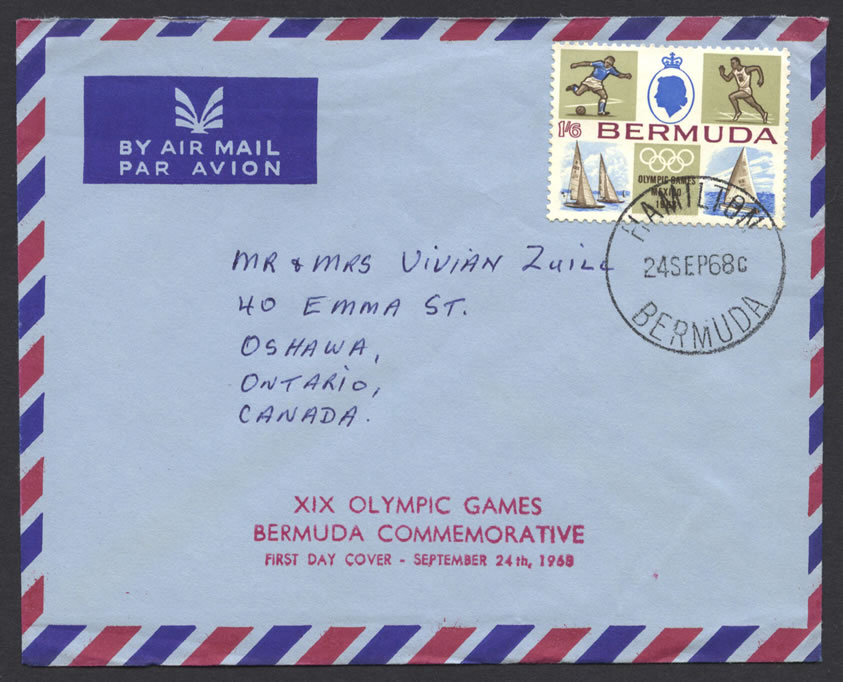 CDS: 24SEP68C HAMILTON BERMUDA
Address: Oshawa, Ontario, Canada
Stamp: 1/6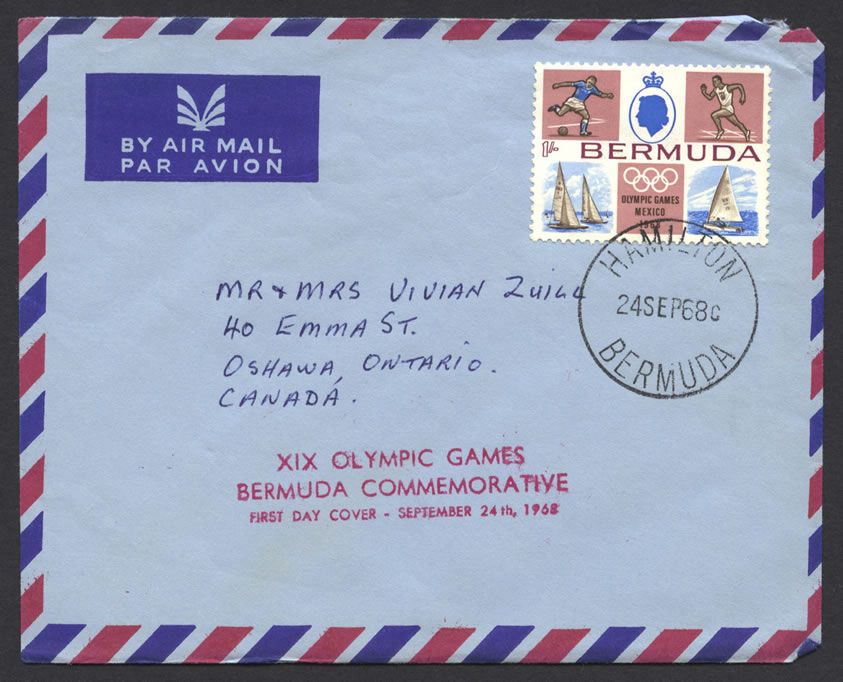 CDS: 24SEP68C HAMILTON BERMUDA
Address: Oshawa, Ontario, Canada
Stamp: 1/-